Primary Media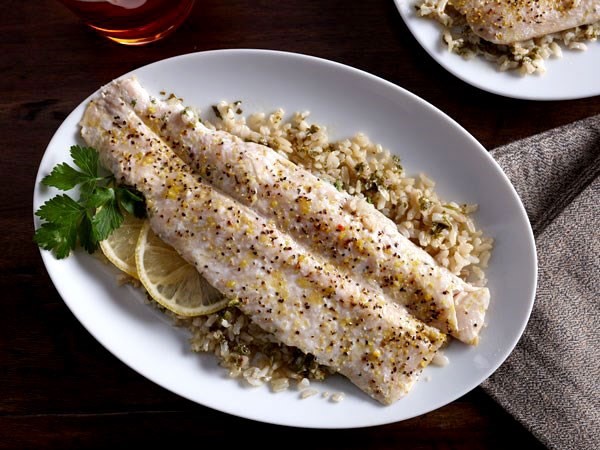 Description
If you're trying to reduce your total cholesterol, it's important to include foods that are high in fiber while avoiding saturated fat. We've pulled together a few of our favorite recipes that fit the bill. 
Remember to join one of Hy-Vee's free nutrition tours led by a registered dietitian. Tours are held Monday, Wednesday, and Friday at noon. 
Stuffed Peppers

With 9 grams of fiber and less than 2 grams of saturated fat, these stuffed peppers are full of good-for-you things. They also happen to be gluten-free and vegan, in case you're cooking for a crowd. 

Waffles

You don't have to avoid the foods you love while trying to eat heart healthy, check out this whole grain variation on waffles. Adding fresh raspberries or blueberries will add even more beneficial fiber. 

Stir-Fried Cauliflower Rice with Pork

Replacing white rice with brown rice or cauliflower rice is a great way to sneak in more fiber. Try it with this easy-to-meal-prep dish.

Sheet Pan Trout over Chimichurri Rice

This dish is all about simplicity and taste. We love that it comes together on one sheet pan while having layers of lemon and herb flavors. If you're trying to incorporate more seafood into your heart-healthy plan, this one's a must.

Pumpkin Chia Muffins

In search of the perfect healthy muffin that doesn't taste like cardboard? We've finally found it. Each one packs in 4 grams of fiber and contains barely any saturated fat. 

Black Bean Burgers

Beans are known for being high in fiber, so it's no surprise these tasty bean burgers pack in 10 grams. The trick to making them taste amazing is to add a few tablespoons of garlicky hummus. 

Cajun Rice and Shrimp

It's a 5-ingredient recipe, but we're not gonna stop anyone from adding extra veggies.

Wheat Berries Strawberry Chicken Salad

Including different kinds of grains (like wheat berries and sorghum) in salads is a great way to create a balanced dish full of the nutrients you need. 

Apple Quinoa Oatmeal

Try swapping out half your morning oats for a different grain instead. We like this quinoa-oat combo for added protein and nutrients, like heart-healthy fiber. 

Feta Chicken with Veggies and Farro

Farro is another underappreciated grain with a nice chewy texture and nutty flavor—plus, it's a good way to get more fiber on the plate. 

Citrus Salmon with Vegetables

We eat salmon because it's delicious. But one of the added benefits is that omega-3 fats found in salmon may help reduce triglycerides. Just one of the reasons it's considered heart-healthy. 

Individual Baked Oatmeal

If you're a meal prepper, you'll love these individual and freezable portions of baked oatmeal. Each one contains 3 grams of fiber. Pair one with a cup of raspberries to bump the fiber up by 8 or 9 grams.

Slow Cooker Turkey Chili

For entertaining or weeknight dinners, we love this healthier version of chili (each serving contains 12 grams of fiber!), especially with a dollop of guac or sliced avocado on top.  

Lemon Chicken over Veggie Noodles

We love everything about veggie noodles. For this recipe, you can use an assortment of different veggies, or just stick with your favorite. 

Cumin Scented Salmon with Black Bean Stew

This dish is an excellent source of calcium and vitamins A and C, not to mention all the fiber, healthy fats, and protein. This might be our new favorite heart-healthy meal. No, it definitely is.