Primary Media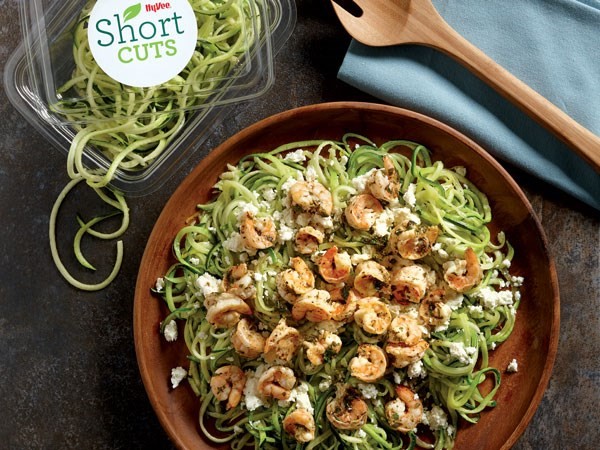 Description
When you get back from vacation and need to counteract all the dining out... here's our top picks for quick and healthy recipes to get you back on track. 
Pro tip: Order your groceries from Aisles Online and schedule your pickup or delivery for when you get back. 
Pineapple-Ginger Smoothies

Get a dose of fruit and detoxifying ginger to start the day. It's the only way to transition from vacation back to the real world. 

Creamy Yogurt Mac & Cheese

Whoever thought to add yogurt to mac and cheese is a genius. It adds a touch of tang, but also makes the pasta much creamier. Plus, it has more protein and less fat than regular mac and cheese. 

Shrimp, Lemon and Pea Cauliflower "Risotto"

This time-saving version uses cauliflower rice instead of Arborio rice to cut back on carbs and boost nutrition. 

Stir-Fried Cauliflower Rice with Sriracha-Marinated Pork

This high-protein stir-fry is loaded with veggies, but it's a little high in sodium. To cut back, you can use Coconut Aminos instead of soy sauce. It has all the same flavor but less sodium. 

5-Minute Veggie Wrap

Did you know bell peppers contain more vitamin C than oranges? Plus they add a refreshing crunch to this savory hummus wrap.

Veggie Noodle Shrimp Scampi

Fans of veggie noodles that don't like dealing with the spiralizer can take advantage of the Hy-Vee pre-cut zucchini noodles. Look for our Hy-Vee Short Cuts in the produce department. 

Grilled Peaches and Chicken

A good source of vitamins A and C, peaches have a lot more to offer than just a sweet and floral flavor. Try them grilled alongside chicken, fish, or pork.

Salmon Kabobs with Old Bay Spice Rub

In just 25 minutes, you have healthy salmon and fresh cherry tomato kabobs skewered, grilled, and ready to eat. 

Sheet Pan Omelets

For breakfast or dinner, making one giant sheet pan omelet is always a healthy go-to option.

Bake Oatmeal Muffins

Each one of these whole grain muffins has only 130 calories, 4 grams of protein, and 2 grams of fiber—a filling combination. Make a batch for the week, or freeze them for later. 

Chocolate Peanut Butter Cauliflower Oatmeal

We were skeptical about this recipe at first, but convinced after one bite—it's a winner. It has a lightly toasted coconut flavor, along with the can't-go-wrong chocolate and peanut butter combo. Plus you're getting a veggie for breakfast without even knowing it.

Chili Lime Chicken Tacos

They're like restaurant tacos, but way healthier and easier to make. 

Sheet Pan Trout over Chimichurri Rice

Fresh off a vacation and still hankering a fresh fish dinner? Add this healthy option to the list. 

Detox Garlic-Edamame Soup

High in fiber and anti-inflammatory properties. Just what the doctor ordered for post-vaca recovery.