Living
7 Healthy Recipes Every Budgeter Should Know How to Cook
Primary Media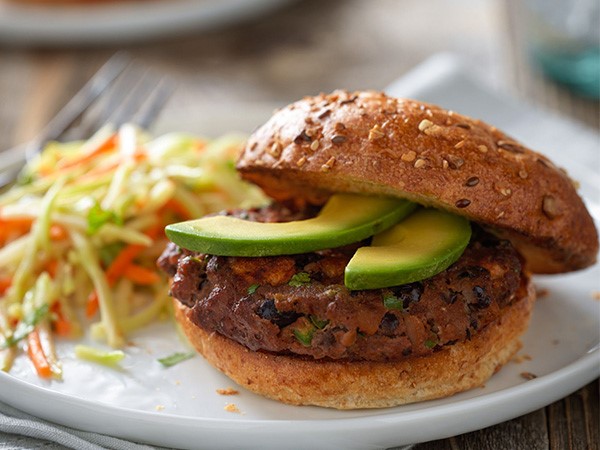 Sloppy Joes

If you didn't grow up with this on the menu, get ready. This meatless Sloppy Joes recipe is the one we keep in our back pocket for those afternoons or nights when you're just not sure how many people you're going to feed. And you don't have to worry about thawing the beef in time...

Black Bean Burgers (with Beef)

Black beans—and similar varieties, like kidney beans or chickpeas—are another affordable legume worth keeping in the pantry. By using them to stretch out a burger patty mixture, you can afford to splurge on a leaner ground beef.

If you're watching sodium, look for no-salt-added beans. Giving them an extra rinse will also help remove excess salt.

Classic Lasagna

Budgeter or not, everyone should know how to assemble a lasagna. Made with pasta, tomato sauce, and cheese, they're easy on the wallet, taste delicious, and serve a ton. Heartier versions call for ground beef or sausage, but if you're looking something a little more heart-healthy, opt for a lean beef or turkey sausage.

Pork Chops Two Ways

Even when they're not on sale, pork chops are an affordable option. The trick, however, is to not overcook them. We've got two simple recipes to help you get just-right pork chops on the table: one for the grill; the other for the stovetop. 

Eggs, Any Way You Like 'Em

As long as you have eggs in the fridge, everything's going to be alright. For breakfast, lunch, or dinner, eggs are an easy and affordable thing to prepare for now or the week ahead. Once you know how to make a fluffy omelet and all the other ways to cook eggs, you'll feel going knowing they're around.

Chicken Thighs with Sriracha

We love cooking with chicken thighs for a number of reasons: the price is right, they're very hard to overcook, and they always turn out flavorful and tender. We like to keep the skin on while cooking and then remove before eating (to cut down on fat and calories). But you can also buy skinless. 

Tacos!

Everyone should have a solid taco seasoning recipe on hand, and this recipe offers just that. We used lean ground beef to keep things on the healthier side.