Living: Family
9 Recipes to Get Your Kids in the Kitchen for Mother's Day
Primary Media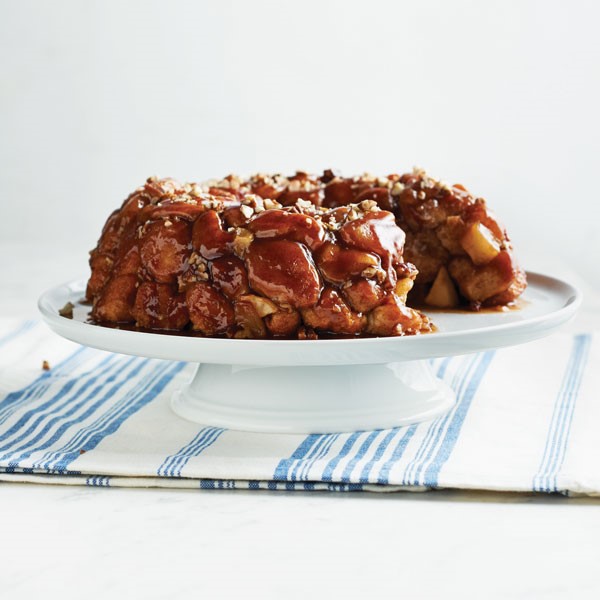 Description
All you need are a few simple ingredients and some helping hands to make Mother's Day Brunch one to remember.
Sheet Pan Pancakes

Everyone can have their own unique pancakes with this recipe, and they're all ready at the same time! Have your kids help by letting them whisk the batter and sprinkle on their favorite toppings.

Banana-Granola French Toast

After you have sliced the bread and prepared all of your dipping bowls, have your kids dunk the banana bread in the egg mixture and then in the toppings. They can even help out by spreading the french toast with peanut butter and topping with bananas.

PB and J Chia Pudding

Who doesn't want pudding for breakfast? Made from yogurt and chia seeds, this is a healthy take on pudding. Have your kids help you whisk the yogurt and chia seeds together and layer the peanut butter and jelly in parfait jars. You can even make this the night before Mother's Day so it's ready when Mom wakes up.

Sheet Pan Omelets

Everyone gets their favorite omelet with this Sheet Pan Omelet recipe. Purchase Hy-Vee Short Cuts pre-chopped vegetables and have the kids sprinkle on their favorite savory toppings.

Ooey-Gooey Cinnamon Rolls

Have some fun in the kitchen and make these Ooey-Gooey Cinnamon Rolls. Have the kids separate the cinnamon rolls from the packaging and frost their own right before breakfast.

Monkey Bread Supreme

Mmm. Monkey bread. Nothing gets kids in the kitchen quicker than the chance to get their hands on some dough and cinnamon sugar. 

Biscuits and Gravy

If you're looking for a southern-inspired brunch, look no further. Kids will have fun helping you make dough, rolling it out, and cutting individual biscuits. 

French Toast with Maple-Banana Syrup

Bananas and brunch just go hand-in-hand. Especially when they're paired with French toast and maple syrup. Gather up your kids and have them help you dip the bread and peel the bananas.

Cinnamon Apple Bread Pudding

Warm bread pudding never disappoints. Let the kids chip in by whisking the eggs and drizzling the yogurt sauce on top.