Primary Media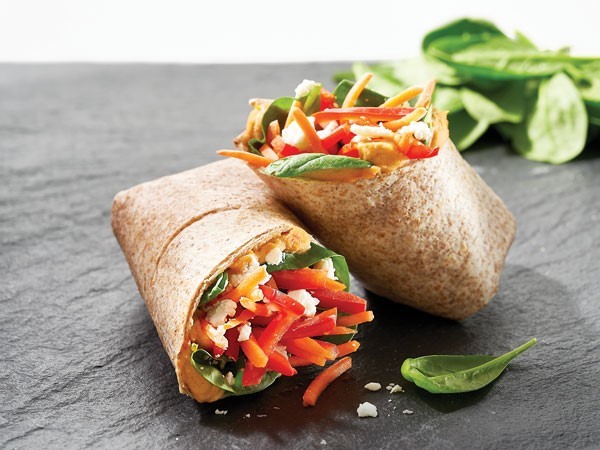 Description
When it's too hot to turn on the oven, reach for one of these no-cook recipes.
Avocado Tuna Salad Lettuce Wraps

Serve Avocado Tuna Salad on fresh romaine lettuce leaves for a quick, low-carb meal solution.

Chicken-Strawberry Poppy Seed Sandwiches

Use rotisserie chicken to fill this summer sandwich with protein — without turning on your oven.

Mediterranean Garbanzo Bean Salad

Enjoy delicious Mediterranean flavors packed into one filling salad.

Summer Peach and Cucumber Spring Rolls

Packed with crunchy lettuce, sweet peaches and refreshing avocado, these spring rolls are calling your name!

5-Minute Veggie Wrap

Only five minutes stand between you and a delicious wrap loaded with fresh veggies and hummus.

Strawberry Banana Performance Inspired Smoothie Bowl

On days when it's especially hot, cool down with a fruit smoothie bowl made with Performance Inspired protein.

Cobb Salad in a Jar

With a little bit of prep time, you can enjoy a fresh cobb salad for lunch or dinner.

Chicken Waldorf Lettuce Wraps

It's one of those classic better-for-you meals perfect for hot summer days.