Entertaining
7 Less Sugar Cocktail Recipes to Keep Your Sweet Tooth in Check
Primary Media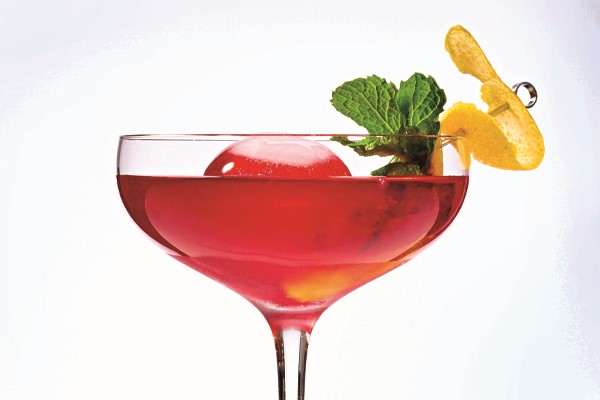 Description
Cocktails are often hiding more sugar in them then you think! We've got your back on how to make drinks with less sugar without sacrificing flavor or taste from the digital version of Seasons Magazine. Opting for mixers such as sparkling water or diet sodas will significantly reduce sugar in any cocktail. One of our favorites is switching zero-sugar ginger beer out for regular ginger beer in our Mistletoe Mule and our Spicy Apple Ginger Cocktail! Along with sodas, often times sugar is hiding in various simple syrups. Try switching out a traditional simple syrup for Swerve granular sugar replacement in our Vanilla Bourbon Cocktail! Check out the 7 recipes below that are sure to be a crowd pleaser; you won't even miss the sugar!
Matcha and Almond Gin Fizz

This drink brings unique flavors that pair well the Gin. You get bright, peppery, fresh notes from the ginger beer with the earthy balanced flavor of the matcha.

Strawberry Citrus Vodka Soda

Colorful in appearance with a bright and citrusy flavor! All of the sugar comes from fresh fruits like strawberries and oranges.

Cranberry Maple Bourbon Smash

Who doesn't love a good Bourbon smash? This Cranberry Bourbon is seasonally perfect while not being too sweet or sugary!

Hot Toddy

Warm-up with a classic Hot Toddy. Ours will not disappoint.

Vodka Cucumber and Mint Cocktail

Refreshing cucumber and mint pair perfectly with vodka.

Irish Orange Old Fashioned

Keeping it classic with a drink that has stood the test of time. We call it an Irish old fashioned for the Irish whiskey chosen as the base for this cocktail. Enjoy!

Tequila Seltzer

Refreshing and quick to make. Enjoy this cocktail all year round. Add seasonal garnishes when entertaining around the holidays. Check out our cocktail garnish how-to for some inspiration!