Primary Media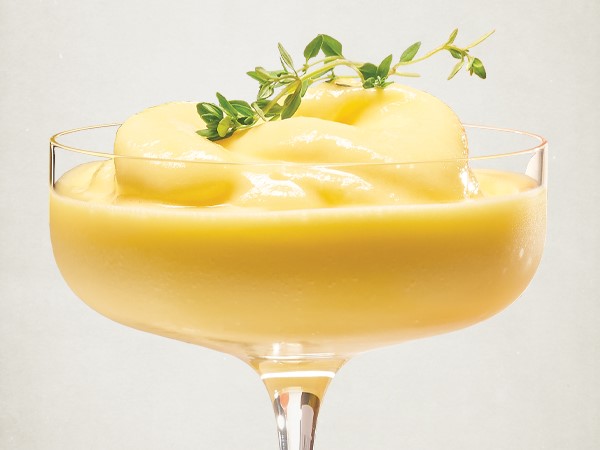 Description
Enjoy authentic Italian prosecco cocktails at home without breaking the bank when you use authentic brands like Giuliana Prosecco, made by Giuliana Rancic! Once a red carpet personality, she is now an entrepreneur and author, balancing her ventures with motherhood. Learn more about Giuliana's path to making luxurious yet affordable prosecco in the digital edition of Seasons Magazine. 
We have 7 sip-worthy recipes that use authentic Italian prosecco found at Hy-Vee. 
Giuliana Prosecco: An Italian sparkling wine that is refreshing and not too sweet, with notes of pear, apple, and acacia blossom. 
Ruffino Prosecco: This sparkling wine is crisp, clean, and delicate with fine bubbles, with intense flavors of apples and peaches. It comes in a rosé flavor too!
La Marca Prosecco: Enjoy this pale-colored sparkling wine with a fresh and clean flavor, with ripe citrus, lemon, green apple, and touches of grapefruit. 
Pick up your favorite authentic prosecco in-store or shop Aisles Online in select locations. 
Every cocktail should be enjoyed with jarcuterie (charcuterie in a jar). We've got 8 delicious flavor combos you can pair with your new favorite cocktails so you can really make it a party!
Bicicletta Spritz

Sip on a citrus-flavored cocktail featuring Giuliana Prosecco. 

Aperol Betty Cocktail

Make this grapefruit-flavored cocktail featuring Giuliana Prosecco for your next brunch or while watching your favorite show. 

Sgroppino Dessert Cocktail

Prosecco for dessert? Yes, please! Make this creamy frozen cocktail featuring Giuliana Prosecco. 

Raspberry Mimosa Float

What's better than a rootbeer float? A mimosa float! Try this recipe that uses raspberry sherbet and Ruffino Prosecco Rosé.

Pomegranate-Orange Mimosas

Whether you need a winter-themed mimosa or just love pomegranate, this is the Ruffino Prosecco recipe for you! 

Spiked Cranberry Sprizters

This spritzer recipe tastes like a dressed-up mimosa with citrus flavors and La Marca Prosecco. 

French 75

This one is for the gin and champagne lovers—enjoy a refreshing cocktail using La Marca Prosecco.