Food Love
10 Must-Try Authentic Italian Dishes
Primary Media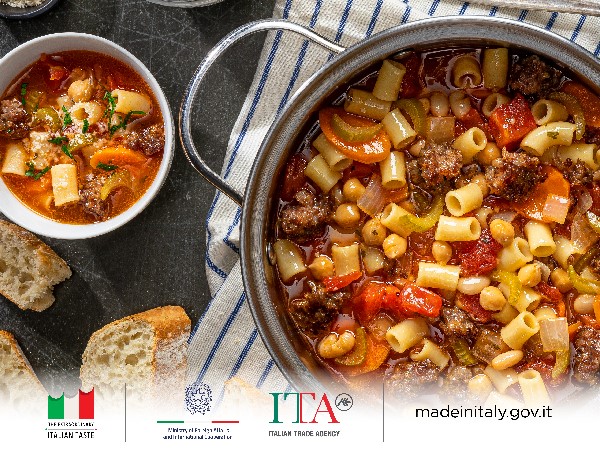 Description
Looking for authentic Italian cuisine? We've curated some of the best dishes for you. Prepare one of our favorite homemade Italian meals to bring a taste of Italy to your table.
Scarpariello Pasta

"Pasta allo Scarpariello" is a traditional, easy-to-make yet flavorful recipe that was born in Naples. At this time, artisans like the "scarpari" (the old shoemakers), were often paid for their work with something available at home. Often cheese or cheese rinds.

Italian Wedding Soup

Homemade garlic-lemon meatballs are the perfect addition to this savory orzo and vegetable-based Italian Wedding Soup.

Chicken alla Cacciatora

Our authentic recipe for Chicken alla Cacciatora, also known as Chicken Cacciatore, is a recipe you'll be recreating time after time.

Pasta Fagioli Soup

Traditional Italian soup is easier to make than you think! All you need is a few ingredients including pasta and beans, and you're on your way.

Gnocchi alla Sorrentina

Gnocchi alla Sorrentina is an indulgent Italian comfort food dish made with soft and light potato gnocchi baked in a rich and delicious tomato sauce with bubbling mozzarella cheese and fresh basil.

Pappardelle Shrimp, Asparagus and Grape Tomatoes

Pappardelle is a long flat pasta that is commonly used in Italian dishes. For this simple recipe, we used fresh ingredients like shrimp, asparagus and grape tomatoes to create an authentic light Italian pasta dish.

Arrabbiata Pasta

"Arrabbiata Pasta" in Italian means "angry pasta" and this name might be explained by the hot red chili peppers that give an explosive taste to the dish!

Orecchiette Pasta with Broccoli Rabe

From the heart of the Puglia region of Italy, Orecchiette with Broccoli Rabe is a delicious dish, that features a special pasta shape served in a light-bodied sauce and vegetables.

Beef Stew with Polenta

When it's cold outside and you're looking for a delicious way to warm up, this rustic recipe of beef stew perfectly paired with polenta brings warmth and joy to the table.

Affogato

Have your dessert ... the Italian way. That's right, we're talking Gustare Vita gelato topped with espresso and amaretto liqueur.