Food Love
9 Red Wines for Your Next Italian Night ... Or Any Night
Primary Media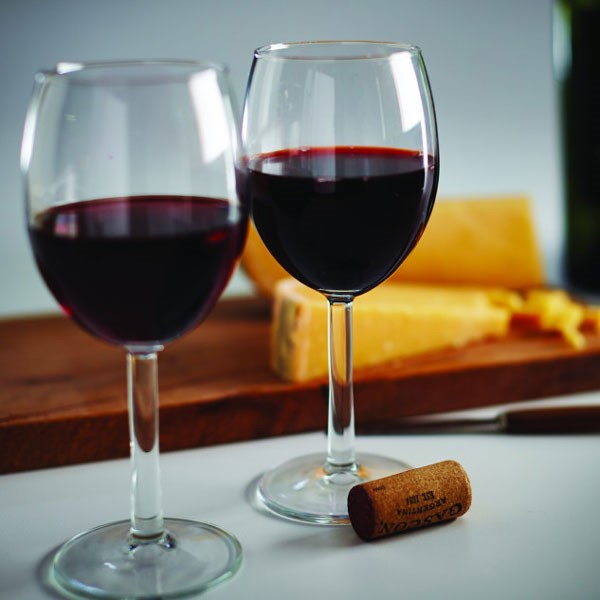 Description
Hosting an Italian wine night or dinner is a brilliant way to sample wines from a different region. Everyone brings a bottle to share.
Barbaresco

Consisting of cherry, truffle, fennel, and licorice flavors, this wine is best when aged to let smoky flavors develop. Young Barbaresco can have a tight and tannic flavor, so be sure to decant if consuming a younger vintage. Because of its bold taste, Barbaresco is best paired with strong flavored dishes such as pasta with truffle sauce, game meats, and stew.

Barbera

Barbera is a dry red wine known for its deep color, low tannins, and high levels of acid. When young, it has an intense aroma of fresh red cherries and blackberries. When aged in toasted or seared oak barrels, the wine can develop an increased complexity in flavor and bring out slight vanilla notes. More versatile than Barbaresco, Barbera pairs well with just about anything you throw at it.

Brunello di Montalcino

Often compared to Pinot Noir, this wine contains smooth tannins and has a ripe fruit-forward flavor. Brunello pairs well with grilled meats, game, and aged cheese.

Chianti

Produced in Tuscany, Italy, Chianti wines are made from various grapes. Chianti wines have many different classifications ranging from Classico to Superiore, and their flavors often include tart, spicy, and herbaceous notes. It pairs well with red meats, prosciutto, and pasta dishes.

Lambrusco

This red sparkling wine can come in various levels of dryness and sweetness: secco (bone dry/dry), amabile (off-dry/sweet), and dolce (very sweet). Sweet Lambrusco is commonly found in the United States and contains hints of strawberry flavors with a slight bitter finish.

P.S. Speaking of sparkling red wine, next time you host a gathering, mix up a batch of this sparkling sangria (pictured above).

Montepulciano d'Abruzzo

Produced in east-central Italy, this dry wine is known for its soft tannins, blackberry notes, and syrupy mouthfeel. Although it's typically consumed young, when it's aged for more than two years, it's labeled as "Riserva." While this wine can sometimes be paired with spicier sauces, try it with a meat-based sauce or robust hard cheese, such as Parmigiano Reggiano.

Valpolicella

Known for its fresh cherry flavor and crisp acidity, this light- to medium-bodied wine is an excellent go-to for charcuterie and considered a table wine in Verona.

Vino Nobile de Montepulciano

Aged for a minimum of 2 years, this rich red wine has a great depth of flavor and complexity but maintains its bright notes of red fruits. Open a bottle if you're having red meat, roasted poultry, or aged cheeses.

Mentore

This intense yet fruity red blend is made from 85% Sangiovese and 15% Cabernet Sauvignon and Ciliegiolo grapes. Mentore is produced along the hillside of Magliano in Toscana by a small family-run company.