Food Love
17 Easy, Affordable, and Really Delicious Recipes for College Students
Primary Media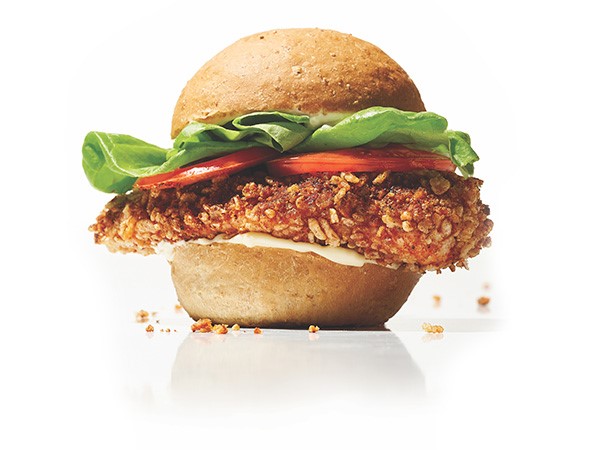 Description
Whether you're sharing a small dorm kitchen, on a tight budget, cooking with only a few utensils, or (d), all of the above, you'll find a recipe that works for you.
Speedy Skillet Pasta

A go-to for getting in and out of the kitchen and feeding a few hungry roommates. We also love this one for its shelf-stable ingredients.

Chicken Enchilada Skillet

Make this one even easier by using store-bought rotisserie chicken. The whole enchilada is ready to serve six in 20 minutes.

Asian Chicken Wraps

Using microwavable veggies along with store-bought sweet and sour sauce is what makes this wrap a favorite. And it's also perfect for the meal preppers that like to plan ahead for the week.

5-Minute Veggie Wrap

Wanna eat healthy with 5 minutes to spare? Memorize this combination. It's only six ingredients.

Overnight Oatmeal

The egg sandwiches on the way to class are tempting, but at least a few times a week it's good to sneak in some healthy and filling whole grains.

Creamy Yogurt Mac & Cheese

Our healthier take on mac & cheese is loaded with protein, but still has all the cheese and just a few veggies.

BBQ Chicken Pizza

From start to finish, this homemade pizza takes 15 minutes. 

Hawaiian Mini Pizzas

When you need a quick in-between-classes meal or snack, think toasted English muffins with whatever toppings you have.

BelVita Breakfast Bite Parfait

Set yourself up with a smart breakfast, and in literally just minutes. This high-protein, high-fiber combination is meant to keep you full and driven through the morning.

Sheet Pan Grilled Cheeses

At some point in college, there will come a time when you need to make six grilled cheeses all at once. So remember this trick.

Sheet Pan Omelets

For when it's your turn to make breakfast, this easy-to-customize sheet-pan-size omelet keeps it simple. 

Sheet Pan Pancakes

Because sheet pans make everything easier. But if you don't have one, just use a 9 x 13. 

Strawberry Banana Smoothie Bowl

This one requires a blender, which will save you money buying expensive smoothies on campus. 

Breakfast Bagel Sandwich

This shortcut version shows you how to quickly zap an egg in the microwave. That means your breakfast sandwich is ready in less than 2 minutes. 

15-Minute French Dip Sandwich

As promised, this baby is ready in way less time than it takes to order one. 

Strawberry Goat Cheese and Arugula Sandwiches

For the foodie away from home, this quick-fix breakfast, lunch, or snack requires only a toaster, whisk, and bowl. 

Spicy Chicken Sandwich

For those late-night dinners and cravings, this healthier spicy chicken sandwich is one you won't regret.