Primary Media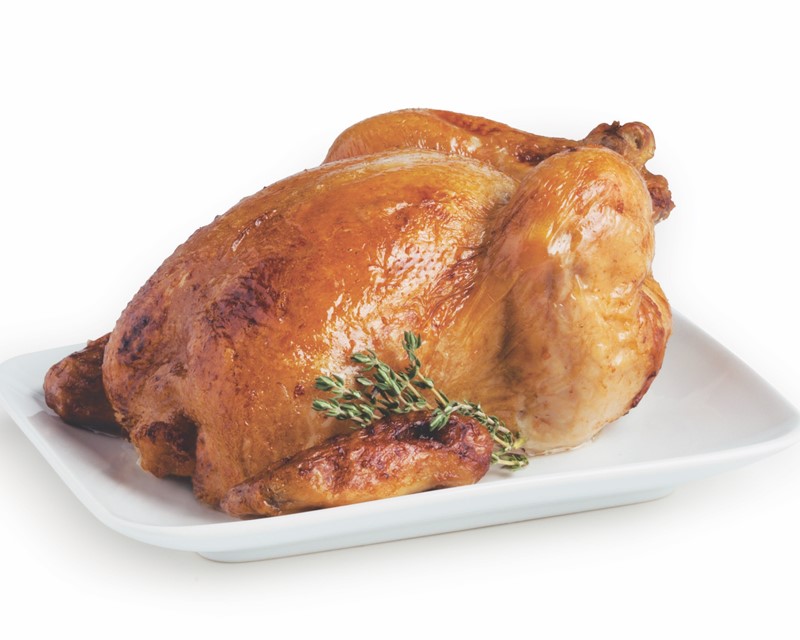 Description
New ideas for putting rotisserie chicken to extra good use.
Cobb Salad Hoagie

Hard-boiled eggs, bacon, lettuce, and rotisserie chicken strips tucked inside a hoagie. For lunch, dinner, or adventurous breakfast eaters—your next meal is solved.

Biscuits & Chicken Gravy

Diced rotisserie chicken plus two household staples—Hy-Vee Chicken Gravy Mix and Hy-Vee Homestyle Biscuit Dough—are all you need to whip up this southern classic. Maybe even sneak in a veggie or two?

Everything Veggie Nachos

Make a shareable feast out of tortilla chips, rotisserie chicken, and whatever veggies and cheese you have on hand.

Chicken & Waffle Wraps

If you haven't tried this yet, get ready to be wowed. Hy-Vee Multigrain Waffles make the perfect handheld chicken and cheese waffle wrap. It's a sweet and savory combo the whole family will get a kick out of.

Ginger-Sesame Noodles

Whole wheat noodles tossed with ginger-sesame salad dressing, steamed veggies, and rotisserie chicken. Got peanuts or cashews in the pantry? Toss 'em in for a little crunch.

Chicken Salad Sliders

Make a quick chicken salad using rotisserie chicken to serve in dinner rolls, inside a pita, or stuffed inside a baked potato. Note: Chicken salad sliders are a favorite for serving at parties, showers, picnics, brunches, and tailgates.

Watermelon Chicken Salad

Different yet delicious, this combination of watermelon, chicken, feta or goat cheese, and balsamic vinegar is as beautiful as it is simple—especially when you buy pre-cut fruit. And if watermelon's not in season, try it with a combination of citrus, such as blood oranges and tangerines.