Primary Media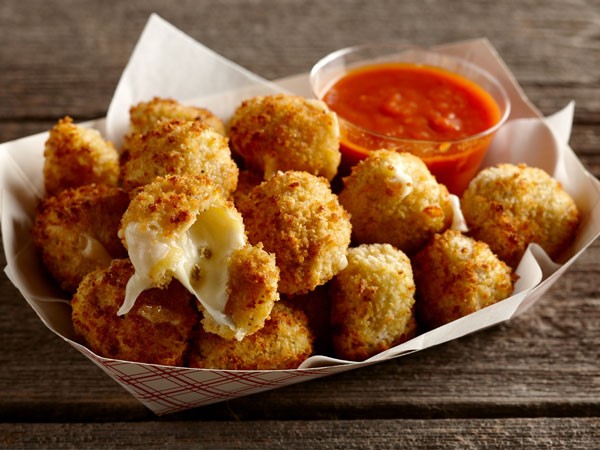 Description
We love hatch peppers, but they're only in season August through September. So, when you can't get hatch peppers, get their delicious flavor from hatch pepper cheese that's available year-round! We bet you didn't know you could use it to make spicy recipes like air-fried cheese curds, poutine, and stuffed meatballs? Well, now you know! 
Air-Fired Hatch Pepper Cheese Curds

Our better-for-you take uses the air fryer instead of a deep fat fryer for crunchy and ooey-gooey hatch pepper cheese curds.

Hatch Chile Pepper Chicken Enchiladas

Who doesn't love a slightly spicy enchilada? Our gluten-free recipe featuring hatch pepper cheese is just what you need.

Jalapeno-Cheddar Pull-Apart Bread

Don't let the name fool you. This grilled or baked stuffed bread is packed with hatch pepper cheese and topped with spicy jalapenos. Feel free to substitute for fresh hatch peppers while they're in season!

3 Pepper Spicy Polenta

Jalapenos, hatch peppers, and sriracha sauce combine to make flavorful, spicy, and oh-so-delicious polenta.

Hatch Pepper Cheese Danishes

Use Hy-Vee refrigerated crescent roll dough to make these flaky, and cheesy, hatch pepper danishes. 

Hatch Pepper Poutine

Gravy topped fries are paired with hatch pepper cheese for a spicy twist on the classic Canadian side dish.

Hatch Pepper Queso

The MVP of game day dips (or really any-day-of-the-week dips): queso. Especially if it's our recipe for spicy Hatch Pepper Queso dip.

Cheese-Stuffed Taco Meatballs

Hatch pepper cheese stuffed meatballs flavored with taco seasoning? There's a lot going on here ... but in the best way possible.

Ultimate Grilled Hatch Chile Cheese Sandwiches

Everything we love about grilled cheese, plus the spicy kick of hatch pepper cheese.