Food Love
6 Foil Pack Recipes for Grilling (and Clean Up) Made Easy
Primary Media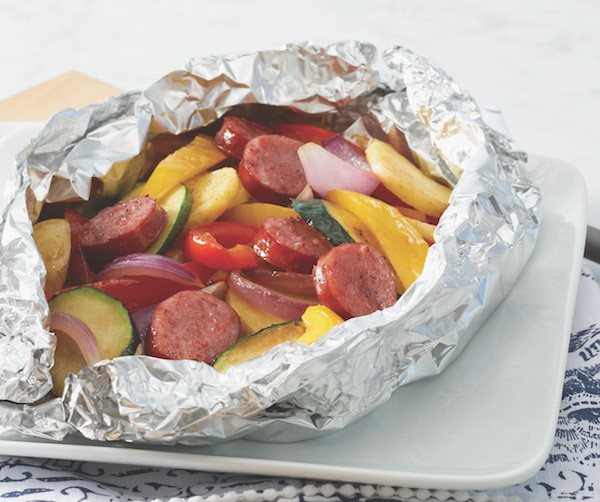 Description
These entrees and sides are tucked inside a foil packet before being placed on the grill. The best part, besides little to no cleaning, is that you can customize each one with whatever veggies and meats you like best.
Shrimp and Corn Boil

All the flavors of your favorite shrimp boil, minus the mess.

Foil Packet Grilled Chicken and Vegetables

This is the easiest grilling recipe you'll ever meet. Wrap these 6 ingredients in foil and grill for 25 minutes.

New Potatoes Hobo Pack

Grilling potatoes has never been so simple.

One-Pouch Feast

We love this combo because the sausage flavors all the veggies while it cooks. 

Lemon-Butter Veggies

These buttery veggies take about 15 minutes on the grill. Depending on what else you're grilling, they may need a head start. 

BBQ Chicken and Cheddar Foil Packet Dinner

An entire chicken dinner in one foil packet. Winner, winner.