Primary Media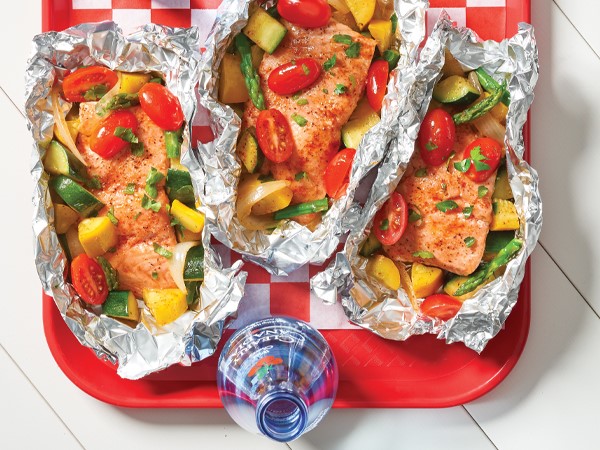 Description
These foil packets are versatile, simple, and bursting with fresh flavors: everything weeknight dinners ought to be.
Surf 'n' Turf Packet Dinner

Grill a blend of Hy-Vee Choice Reserve boneless top sirloin steaks, lobster tails, and vegetables for a protein-packed feast.

Smoky Maple Salmon

Drizzle skinless salmon fillets with a sweet and spicy maple sauce, grill for 9-12 minutes, and voila! You've got delicious salmon for dinner.

Teriyaki Shrimp Dinner

This recipe features lots of helpful timesavers, including Hy-Vee Fish Market EZ Peel and Deveined Raw Shrimp, Hy-Vee Short Cuts pineapple, and Hy-Vee Short Cuts bell peppers.

Honey-Butter Cajun Salmon Foil Packets

Forget sweet and salty—try this packet for a sweet and spicy salmon dinner on the grill. 

Fiesta Fish and Rice

Add a hint of Mexican flavor to your fish fillets and grill alongside white rice, corn, and bell pepper strips.

Linguine with Scallops and Mussels

Yes, you can make pasta on the grill! Combined with scallops and mussels, you'll have this decadent seafood pasta dish ready in no time.