Primary Media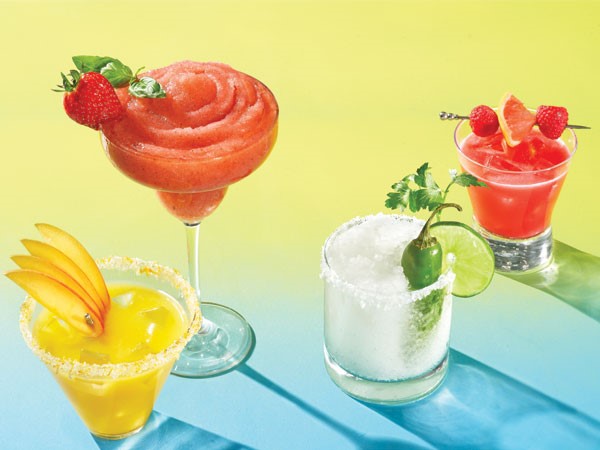 Description
No matter how you mix it, we've got a margarita recipe to hit the spot. You can even make the mixers up to 5 days in advance and store in the refrigerator until you're ready to mix it or mash it up! The only thing left to decide: Which mash-up are you going to choose?
Frozen Strawberry-Basil Margaritas

We love the combination of strawberries and basil. So why not add them to a frozen margarita? Just blend up your mixer of strawberries and basil and you're on your way to a 10-minute margarita.

Mango-Orange Margaritas

Frozen tip: If you're more of a slushy marg person, substitute Hy-Vee frozen mango chunks for the fresh mangos in the recipe. Then just blend, and serve.

Frozen Jalapeno Margaritas

If you're a fan of a spicy margarita, you've got to try our jalapeno margarita. If you don't want it frozen, just leave out the ice and shake the ingredients together in an ice-filled shaker glass.

Raspberry-Grapefruit Margaritas

So sweet and tart, this recipe makes for an excellent virgin margarita. Just blend up the mixer and skip the alcohol.