Primary Media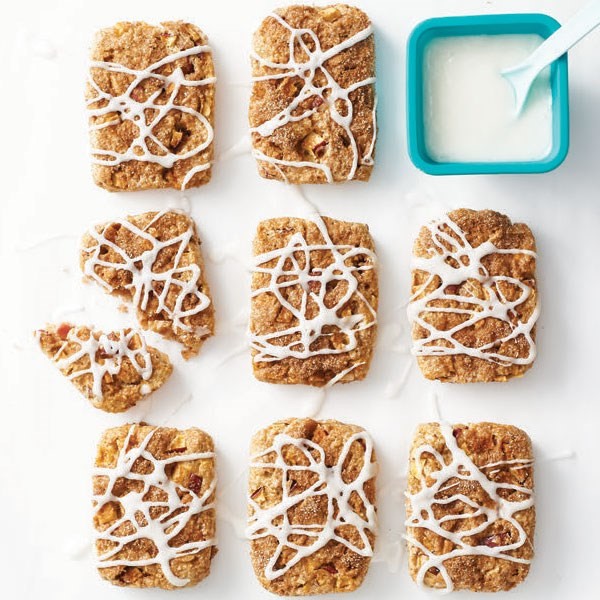 Description
Dig into some fruity cereal, pack a pb & j for lunch, eat a strudel for breakfast—there's no shame in these healthier versions of your childhood favorites. Maybe you'll even share a bite with the kids... 
Energy Bites

We tell ourselves we're meal prepping for the kids' snacks, but truth is, we can't get enough of these indulgent little bites.

BelVita Breakfast Biscuits & Bites

They're a quick and easy choice for kids' breakfasts and lunch boxes. But who says adults don't enjoy a lightened sweetened cookie-like crunch with their yogurt?

Strudels

Forget the toaster version, this baked cinnamon roll-flavored goodie is just as tasty, only with more good-for-you ingredients. 

Cereal

There's no denying it's good. Especially when it's used to top a creamy vanilla dip. 

Chicken Fingers

We know it's tempting to order off the kids menu as an adult. Instead, make your own—healthier—chicken fingers basket at home. 

String Cheese

If you feel silly pulling a piece of cheese into long strips, try making these delicious poppers instead. 

Mac & Cheese

It's no secret, everyone loves mac and cheese. But those of us trying to eat a little healthier will appreciate this recipe.

Peanut Butter and Jelly

There's a reason it's a classic. It's delicious. Even more so if you add fresh berries.

Pizza

Ya we know it's not just a childhood favorite, it's everybody's favorite. But there are ways to make it a little better for you, one of which is to add shredded zucchini to the crust.

Chocolate Pudding

Ditch the pudding cups and reach for this recipe. It's a no-cook version that uses avocado for extra creaminess, not to mention vitamin C, iron, and fiber.