Wellness
5 Plant-Based Dinners Even Non-Vegetarians Love to Make
Primary Media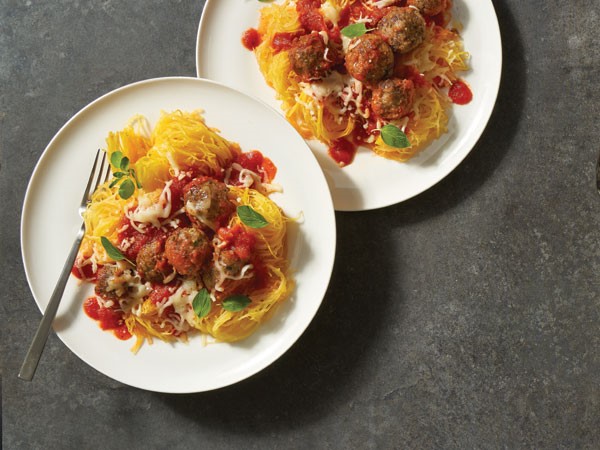 Description
Eating more plant-based dinners is more popular than ever. Whether you're giving up meat on Fridays for Lent or practicing Meatless Monday ... OR, just looking for some really delicious meals, these are the recipes we highly recommend trying or sharing.
Bean and Corn Chili Pasta

This hearty take on meat sauce uses black beans to add fiber and flavor. It's not only filling pasta, it gets bonus points for being budget-friendly.

Vegetarian Meatballs

A protein-rich blend of lentils, chickpeas, and walnuts mimics the texture of ground beef in this vegan-friendly (and kid-friendly) dinner.

Thai Tofu Salad

Marinated and pan-fried tofu along with crisp buttery edamame are soy-based proteins that contain 8 to 10 grams of protein per cup. Plus, tofu is a neutral-flavored protein that takes on any flavor you add to it.

Butternut Squash Risotto

Yes, you can make this is under an hour. This creamy plant-based dish is piled high with savory sauteed mushrooms and shaved Parmesan.

Stuffed Mushroom Burgers

Hands down, this is the most flavorful vegetarian "burger" we've ever had. These portabella patties are breaded, lightly fried and smothered in cheese and pesto.