Primary Media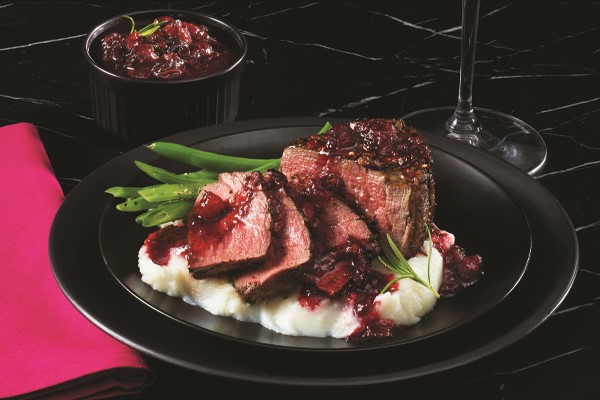 Description
There is nothing more romantic than cooking for your significant other. Here are 6 main course options that are perfect for two (vegetarian, steak, and seafood options included)! Psst- the way to anyone's heart is always ending dinner with a sweet dessert; don't forget to order your Hy-Vee Chocolate Covered Strawberries to go along with your perfectly crafted dinner. 
Filet Mignon with Cranberry and Fig Port Wine Sauce

Nothing says I love you, like a filet mignon. 

Shrimp Penne alla Vodka

The perfect serving of Shrimp Penne alla Vodka for two is here! Just in time for your date night with that special someone.

Sugar Steak with Bourbon and Green Peppercorn Cream

Date night in? Try out our Sugar Steak with Bourbon and Green Peppercorn cream recipe. Pair this with a French red blend wine for a meal that will not disappoint. 

Cauliflower Steaks with Jalapeno Sauce

Looking for an up-sale vegetarian option worthy of date night? We've got you covered with our cauliflower steak recipe paired hummus and topped with roasted vegetables and a homemade jalapeno sauce.

Charred Chicken Caprese

Your significant other will feel like the have the best reservation in town after you make them this perfect dinner for two!

Easy Baked Lobster Tails

When lobster is on the menu, you know it's going to be a good night!