Living
8 Cheap Breakfast & Dinner Ideas for Meals That Are Less Than $2.25 per Serving
Primary Media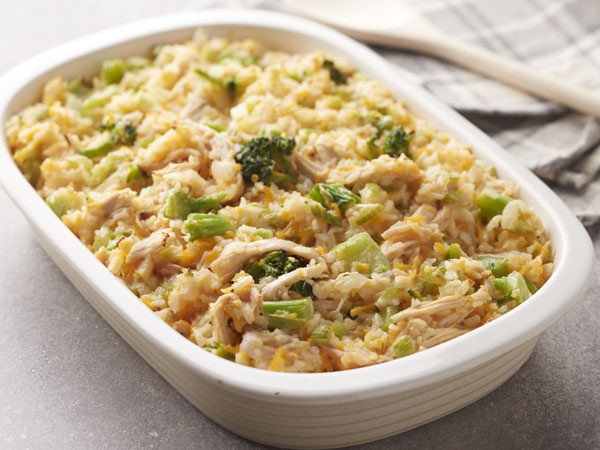 Description
You don't have to be on a budget to appreciate saving money. Here we'll share seven of our favorite meals that are less than $2.25 per serving! Plus, we'll include a few more ideas for budget-friendly breakfasts, lunches, dinners, desserts, and snacks.
The trick is to use private labels such as That's Smart! to get the ingredient you need at a fraction of the price. So now it's time to start saving and get cooking!
And be sure to check out our entire collection of That's Smart! recipes and shop now!
One-Pot Spaghetti and Meatballs

This recipe checks ALL the boxes: It's easy, budget-friendly, uses only one pot, and tastes delicious.

Stuffed French Toast

Give your fancy brunch spot a day off and try this money-saving yet indulgent version of Stuffed French Toast.

Broccoli, Chicken, and Rice Casserole

It's easy to make and hard to stop eating, this comforting chicken casserole is definitely a family favorite that will keep you on budget.

Shredded Chicken BBQ Sandwiches

Upgrade your lunch or dinner without spending a penny more. This easy and affordable chicken BBQ sandwich takes just 20 minutes to make.

PB & J Bars

Make your own breakfast or snack bars with this simple, budget-friendly recipe using everyone's favorite peanut butter and jelly combo.

Mac & Cheese

We know what you're thinking... mac & cheese is already cheap to make. But this version has a few homemade twists and includes (mostly) hidden mixed veggies and crushed oyster crackers.

Also try our budget-friendly macaroni salad.

Beef Tacos

What we love most about this recipe? The homemade taco seasoning recipe that's included. Learn to make your own signature blend with a few pantry-friendly spices.

Tuna Noodle Casserole

Casseroles are a smart way to feed a family of four to six on a budget, and this one is no exception. If you're not a fan of tuna, try using chicken instead.