Primary Media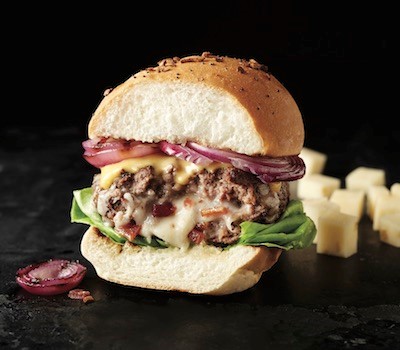 Description
Summer vacation at the lake house requires one important cooking gadget—a grill. But don't just settle for ordinary burger patties and plain brats. Check out our favorite recipes for making vacation taste that much better. 
Pro tip: Order your lake house groceries online and pick them up at a nearby Hy-Vee. Less time at the store means more time to cook out. 
New York Strip Steaks

Why spend the money dining out when you can kick back by the grill and still enjoy an amazing meal.

Gouda Juicy Lucy Burgers

Stuffing burger patties with cheese is a small gesture that pays off with big flavor. 

Bacon-Wrapped Sirloin

This popular Hy-Vee cut comes wrapped in bacon and ready for the grill. We like to hit it with a quick mesquite grille marinade for extra smokiness. 

Jerk Chicken

Jamaican Jerk Seasoning is warming, savory, and comes with a little kick of heat. Just what your grilled chicken needed. 

Blue Burgers

These patriotic blue burgers are tasty no matter what holiday you're cooking them for. It's impressive how a simple chopped tomato and onion mixture can change a burger for better. 

Bratwiches

Ordinary brats are delicious. But extraordinary brats are braised on the grill in beer.

Brat Patty Burgers

Chef Joel's famous Wisconsin burger combines the best of the burger and the brat into one unforgettable sandwich.

Pork Loin

Brown sugar and cayenne—that's pretty much the secret to this spiced up tenderloin.