Primary Media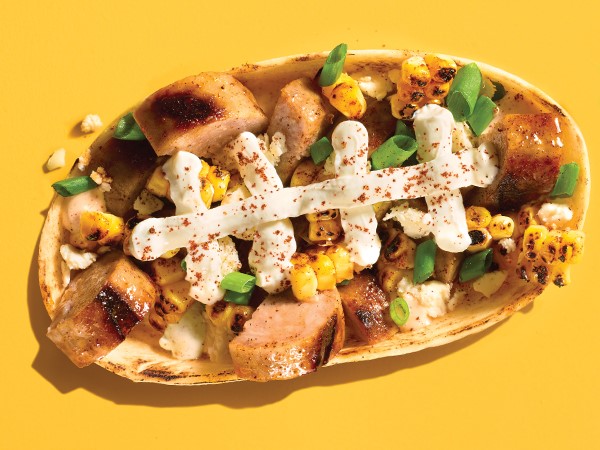 Description
Round up your squad, grab your team gear and fire up the grill! Whether you're cheering from the couch or at the stadium, you'll want to savor one (or more) of these tailgate brat recipes before kickoff. From jalapeño cheddar to apple and brown sugar maple and more, Hy-Vee offers a variety of specialty-flavored brats that will win over your crowd on game day.
Grilled Brats with Avocado Pico

Bring a fiesta of flavor to your tailgate! Savor the bold and vibrant flavors of homemade pico de Gallo, Cotija cheese and cilantro on a freshly-grilled brat.

Brat Burnt Ends

With only 10 minutes of prep time, these easy-yet-flavorful Brat Burnt Ends are a perfect addition to your tailgate spread. 

Kimchi Beer Brats

Top classic beer brats with spicy kimchi for a taste that's bold, tangy and oh-so-satisfying.

Grill-Braised Bratwiches

Start with your favorite brats from the Hy-Vee Meat department and top with onion, peppers and radishes for a sweet and peppery punch of flavor.

Pretzel Bratwurst Pull-Aparts

Get your brat and pretzel fix in this irresistibly delicious and easy tailgate appetizer.

German-Style Beer Brats

One taste of these German-Style Beer Brats will transport your tastebuds straight to the biergarten.

Football Corn 'n' Brats

Get in the game-day spirit with a football-shaped appetizer! Make with your favorite brats from the Hy-Vee Meat department to become the tailgate MVP.

Grilled Banh Mi Brats

Enjoy everything you love about banh mi piled on top of a sweet and smoky pineapple brat.