Primary Media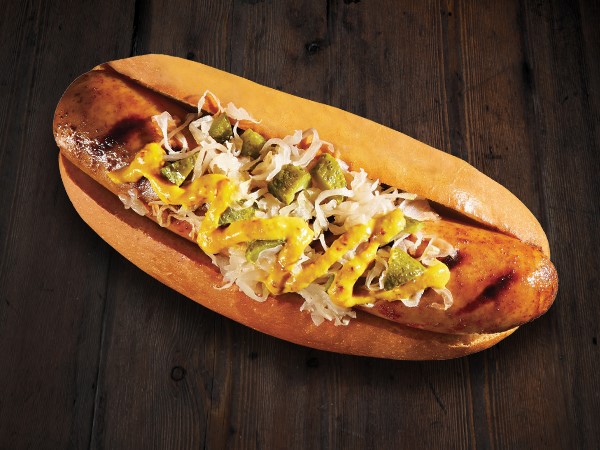 Description
Up your game day (or any day) menu by grilling brats instead of dogs! Hy-Vee offers many specialty flavored brats ranging from classic beer brats to jalapeno cheddar to apple-brown sugar-maple. Once you pair these flavored brats with toppings, the combinations are endless! Which flavor will you grill up for game day? Don't worry! We've paired our favorite flavors with a few toppings and Hy-Vee Bakery brat buns to make your grill out even easier.
The Chicago Brat

The Bahn Mi Brat

If you love the fresh flavors of a Bahn Mi, you're going to love this brat! Pair a Hy-Vee pineapple-flavored brat with fresh veggies and topped with a smoky chipotle mayonnaise.

The Spicy Brat

Grill up a jalapeno cheddar brat and top with spicy sliced jalapenos, salty crumbled feta cheese, and drizzle with sriracha sauce. YUM!

The Burger Brat

Did you know brat patties are a thing? Did you know that you can use them to make this double-decker brat burger?! 

The BLT Brat

Minus the L (the lettuce is everyone's least favorite part ... right?!) Pair a bacon cheddar brat with chopped tomatoes, green onions, and red onions.

The Philly Brat

Green onion brat anyone? What about topping it with Provolone cheese and sauteed vegetables to create a Philly-style brat?

The Classic Beer Brat

Mmm... Who doesn't love a beer brat? Simmer Hy-Vee special recipe bratwursts in your favorite lager right there on the grill. You'll love how easy this recipe is!