Primary Media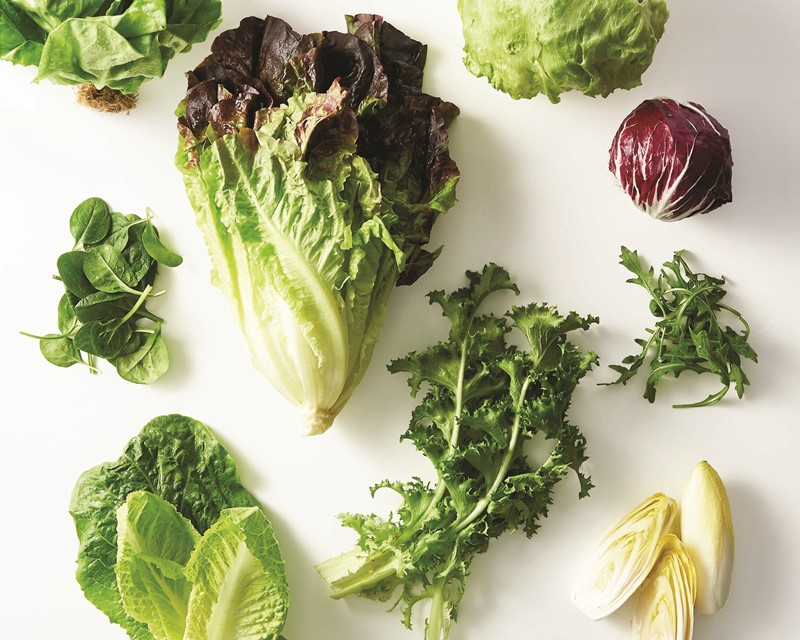 Description
Lettuce help you identify these spring leafy greens. And while we're at it, we'll give you some ideas of how to use them.
Butter Lettuce

Soft, tender leaves with a sweet, light, and fresh flavor.

Best Uses: Sandwiches and Asian chicken wraps

Iceberg Lettuce

Great for adding a crunch with a mild and light flavor. 

Best Uses: Tacos, nachos, BLTs, and chopped salads

Radicchio

These deep ruby red leaves have a slight bitter flavor and adds balance and contrast to a mixed green salad.

Best Uses: Grilled, mixed with other salad greens, shredded and mixed in to creamy pasta sauces

Baby Spinach

These classic spring greens have a mild and delicate earthy and sweet flavor.

Best Uses: Leave whole in salads, pastas, and/or soups. Blend in to smoothies and pestos. 

Leaf Lettuce

These tender leaves have a mellow yet grassy flavor.

Best Uses: Toppers for sandwiches and tacos, mixed into salads, or blended in to juices and smoothies

Arugula

Nutty, tangy, and refreshingly peppery, arugula is the most classic Italian leafy green.

Best Uses: Toppers for pizza, sandwiches, and pastas

Romaine Lettuce

These sturdy greens have a crispy and crunchy texture with a celery-like flavor. 

Best Uses: Grilled, cooked into stir-fries, and tossed fresh with Caesar dressing

Frisee

This green has curly leaves that are tinged with yellow and green. Their curly leaves add texture and are slightly bitter.

Best Uses: Added to other salad greens or finely chopped and added to potato salad.

Belgian Endive

These unusual oval shaped leaves are a complete giveaway. They have a soft texture and slight bitterness.

Best Uses: It's scoop-like shape makes it perfect to hold creamy dips and other stuffed appetizers

Mesclun

This combination of slightly bitter baby greens contains radicchio, endive, and arugula.

Best Uses: Salads topped with sweet fruit or creamy goat cheese.