Primary Media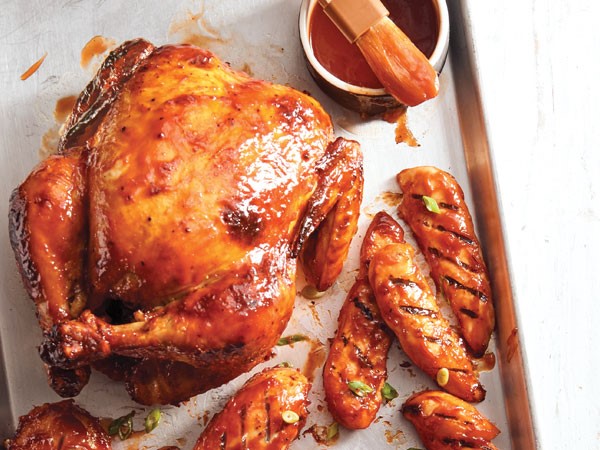 Description
Whether you're celebrating The Big Game, or you're just throwing a watch party for a regular-season Chief's game, you're going to want some of these hometown favorite recipes as part of your spread. We've got all your major KC favorites, including barbeque, BBQ, or however you refer to Kansas City Barbecue.
Homemade Barbecue Sauce

Kansas City Barbecue is one of the most beloved traditions of the region. So, if you're going to cheer on the Chiefs, you better have some tomato-based BBQ. It makes the perfect addition to burgers, wings, and ribs. 

KC Smoked Brisket

Dust off your smoker and get ready for a KC favorite: smoked brisket. 

Kansas Beer-Braised Pork and Bean Chili

Grab some country-style ribs from the Hy-Vee meat case and make this Kansas City-inspired chili. It even has beer, making it the perfect game day chili.

Kansas City-Style Brisket Burnt Ends

There's nothing better than smoked and caramelized burnt ends. You'll agree with us as soon as you try this Kansas City-favorite recipe.

BBQ Burgers

Barbecue-enhanced burgers? Yes, please!

Kansas City Rub

Put a Kansas twist on beef, pork, or chicken by rubbing it with our homemade Kansas City Rub before giving it a good sear on the grill, or placing it in the oven.

Kansas City Ice Water

Need a cocktail for game day? How about a Kansas City Ice Water made with gin and vodka?

Barbecue Baby Back Ribs

Finger-licking sticky ribs? YUM. Make a homemade Kansas City-Style BBQ sauce and slather it on some baby back ribs for a game day treat.

Barbecue Chicken Pizza Roll

Grab your favorite pre-made or homemade barbecue sauce and some pre-made pizza dough. We're rolling up a sharable pizza roll for all the tailgaters.