Primary Media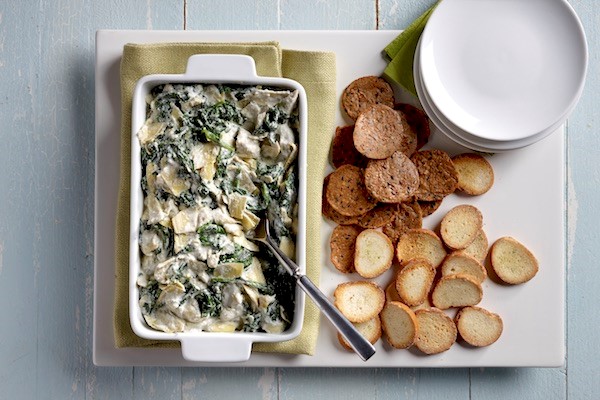 Description
Spinach and artichoke dip without the cream cheese? It's not only possible, it's fantastic. And so are vegan totchos and fried Brussel sprouts. They're all part of our top picks for best vegan appetizers. 
Vegan Totchos

It's true that most tater tots are vegan. But when topped with non-dairy sour cream and fresh pico de gallo, you've got a vegan platter everyone will be reaching for. 

Vegan Spinach and Artichoke Dip

Vegan Cowboy Avocado Salsa

As with most dips, we recommend making a double batch. Especially one this good. 

Vegan Homemade Hummus

It's the appetizer that pleases all. It's gluten-free, vegan, full of good-for-you things, and tastes good on just about everything. 

Vegan Veggie Spring Rolls

When you need a little color in your life and on your buffet, this vibrant recipe is way more fun than serving a veggie tray.

Vegan Sweet Potato and Beet Chips

Meet the chips that need no dip.

Vegan Air Fried Brussels Sprouts

If you've got an Air Fryer, you're in luck. Try "frying" veggies like Brussels sprouts and cauliflower—no battering required.

Vegan Sheet Pan Acorn Squash and Turmeric Soup

It's the perfect start to a vegan-friendly menu. Served as an appetizer or side, plan on people coming back for more.