Primary Media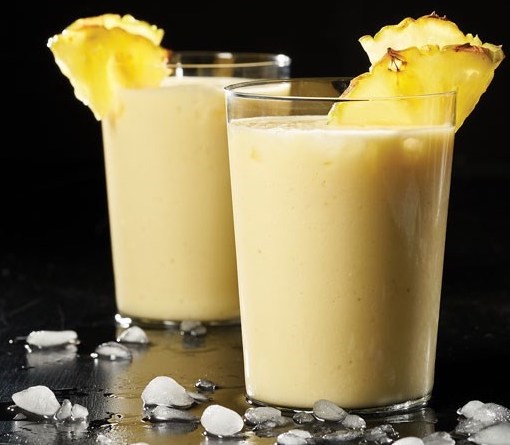 Description
If your post-workout protein shake tastes like dessert ... we call that incentive. Get motivated to workout with the shake recipes you'll look forward to enjoying afterward. 
Shop for sports nutrition protein powders and more. 
Banana Cream Pie

You're going to have to taste it to believe it, but, we swear, this protein shake tastes just like banana cream pie. 

Hyvee Dietitian Expert Tip

I recommend 20 to 30 grams of high-quality protein within an hour after a workout.

Chocolate Almond-Coconut

If your a favorite of chocolate, almond, and coconut candies, there's nothing you won't love about this protein shake. Even better? It has 26 grams of protein.

Pumpkin Pie

This shake is all the rage. Add canned pumpkin, pumpkin pie spice blend, and Performance Inspired vanilla protein powder to make this protein shake taste just like a dessert.

Mixed Berry Oatmeal

We're big fans of adding oatmeal to our smoothies and protein shakes. Not only does it give you an extra serving of grains, but the flavor is unbelievable. 

Strawberry Banana

There's nothing wrong with a classic strawberry banana shake! Give it an extra boost of protein, and strawberry flavor, by using strawberry protein powder.

Grape Goodness

Watermelon, fresh raspberries, and strawberry protein powder make the grape flavor in this protein shake pop.

Cranberry Power-Up

Power-up with this antioxidant rich protein shake. 

Peach-Basil

Sweet frozen peaches blended with savory basil leaves and sweetened with honey. Need we say more?

Key Lime Pie

Key lime Greek yogurt and a 1/2 teaspoon is our secret to getting this protein shake to taste just like a key lime pie.

Strawberry Dream

You're not dreaming. This protein shake is really that good!

Orange Delight

Orange and vanilla create one of our favorite flavor combinations. If it's one of yours too, make sure you give this shake a try. It's packed with fresh orange juice and Performance Inspired vanilla protein powder.

Mojito

What makes this protein shake a mojito? Fresh lime juice, ,mint leaves, and imitation rum flavoring.

Chocolate Heaven

Chocolate lovers, can you think of anything better than chocolate heaven? One sip of this protein shake, and you'll be transported. 

Spinach Surprise

No more guessing what's in your green protein shake. Our combination of fresh spinach gives you an extra boost of vitamis while pineapple and kiwi keep the flavor sweet and satisfying.

Blueberry Madness

Are mad for blueberries? This shake was made for you. 

Tropical Zinger

Not a fan of protein powder? Try our protein-powder-free protein shake. Filled with raw shelled hemp seeds for extra fiber and cottage cheese for a creamy texture and a boost of protein.