Primary Media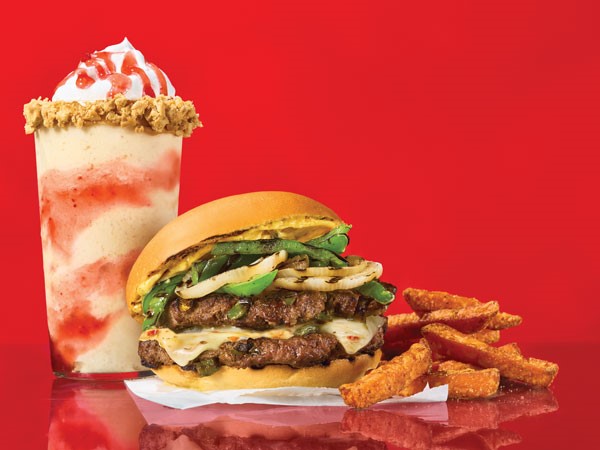 Description
Burgers, shakes, and fries are the trio that has lasted the test of time. Make these favorite summertime trios extra special with over-the-top flavors and delicious pairings. Get our recipes for homemade burgers, shakes, and quick fry fix-up ideas for an unforgettable grill out. 
Whiskey Blue Burgers + Blueberry Pie Milkshake

Cheese-Belly Chicken Burgers + Spicy Chocolate Milkshake

Anaheim Smash Burgers + PB & J Shake

The only thing better than a smash burger is a spicy smash burger! We're delivering the heat with our recipe for Anaheim-Chile Smash Burgers. Then, cool it down with a sweet PB & J Milkshake! They pair well because the sweetness of the peanut butter contrasts with the savory-spicy Anaheim pepper.

Fry Fix-Up: To make it a meal with fries, bake Hy-Vee sweet potato fries according to package directions. Sprinkle with 1/2 teaspoon garam masala seasoning and 1/4 teaspoon Hy-Vee salt.