Food Love
6 Over-The-Top Burgers for Your Next Grill Out
Primary Media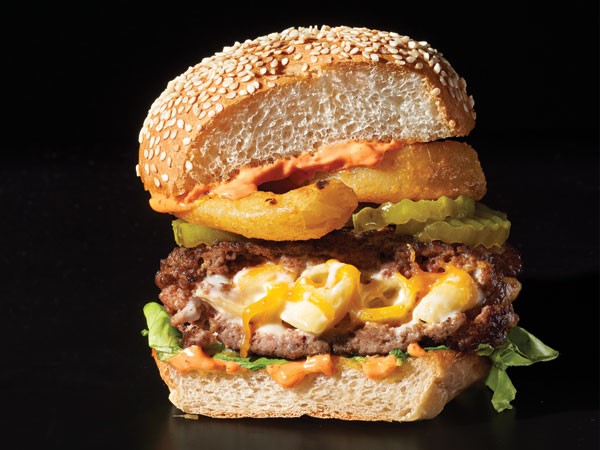 Description
There's nothing wrong with simple, but sometimes you want something over-the-top when it comes to your burgers. And these recipes deliver!
BBQ Apple-Beer Burgers

This burger is made with ground beef, bacon, apples, and stout beer. How could it not be defined as "over-the-top?"

Mac and Cheese-Stuffed Burgers

A burger stuffed with molten mac and cheese. What else do you need to know?

Greek Turkey Burgers

Ground turkey mixed with feta cheese and garlic and then topped with tzatziki sauce. You won't want to go back to normal turkey burgers after you taste this one.

Grilled Beet Burgers

A vegetarian burger that actually stays together on the grill?! Take this beet patty over-the-top with a grilled pineapple slice and a fried egg.

Blackened Salmon Burgers with Mango Slaw

Juicy salmon burgers with a homemade jalapeno, mango, cilantro, red cabbage slaw, and an onion bun? Totally worth the 45 minutes to put this burger together!

Southwestern Chicken Burgers

Double-decker southwestern chicken burgers with a double layer of melted cheese. You get the point.