Primary Media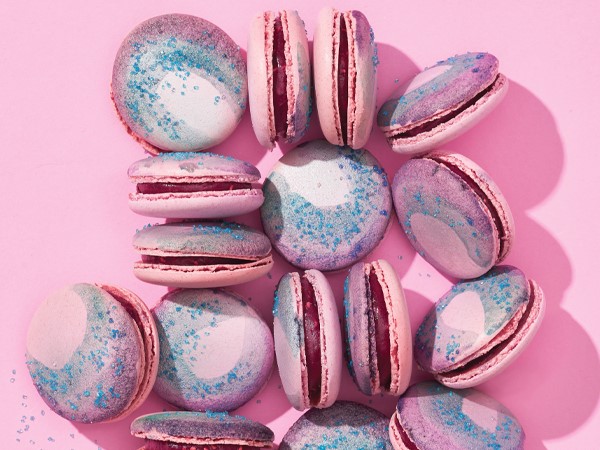 Description
Until we can blast off into the cosmos, these impressive yet simple bakery treats are a sure-fire sweet to wow friends and family... and your Instagram followers!
Midnight Black Nebula Cake

Macaron Meteorite Treats

Decorate Hy-Vee raspberry macarons with galactic colors for this easy and delicious treat that will rock your taste buds! 

Galaxy Glazed Donuts

Galaxy donuts are easier to make than you think! All you need is some creamy white frosting, food coloring, and Hy-Vee Bakery donuts.

Milky Way Crav'n Ice Cream Sandwiches

Looking for an easy dessert? The Milky Way meets strawberry-filled ice cream sandwiches, with galactic sprinkles and silver color food spray. 

Solar System Cupcakes

Your next party will be out of this world when you make these Solar System cupcakes! Gold food color mist adds extraterrestrial sparkle.

Out-Of-This-World Bark

Swirl white chocolate with brightly colored gel food coloring to make this chocolate bark seem like it's out-of-this-world!