Primary Media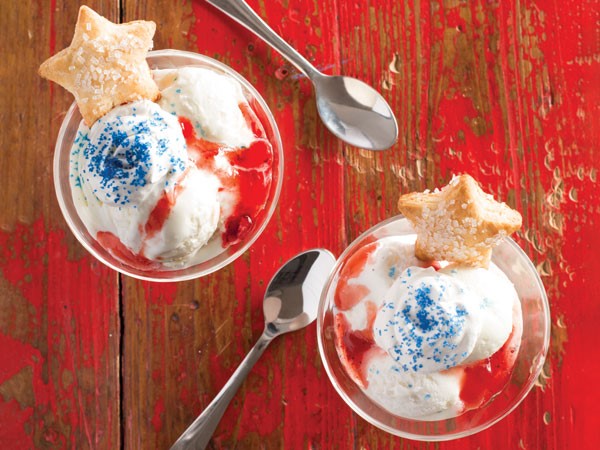 Description
When it's your turn to make dessert for the summer party, show off your stars and stripes with these patriotic sweets. 
Blueberry-Cherry Pull-Apart Pie

This dessert is sharable and custom at the same time! Fill premade pie dough with cherry and blueberry pie fillings and bake. You're result: a festive pull apart pie everyone will love!

Patriotic Cupcakes

Everyone gets their own on-theme dessert with these adorable flag-decorated cupcakes. All you need are some blueberries and some red fruit roll-ups.

Star-Studded Gelato Desserts

Stick to the red, white, and blue theme by adding coarse blue sugar, strawberry ice cream and baked puff pastry stars to each ice cream dish.

Patriotic Chocolate-Dipped Strawberries

Dip strawberries in white chocolate and dip the tips in coarse blue sugar to make them a red, white, and blue treat.

Red, White, and Blue Rice Krispie Cups

These kid-friendly red, white, and blue Rice Krispie pops are quick, easy, and pretty much the cutest treats of summer.

Patriotic Berry Trifle

This quick Patriotic Berry Trifle is super easy, and that's why we love it.