How-to Article
How-To
How to Make Healthy Homemade Pizza Dough
Primary Media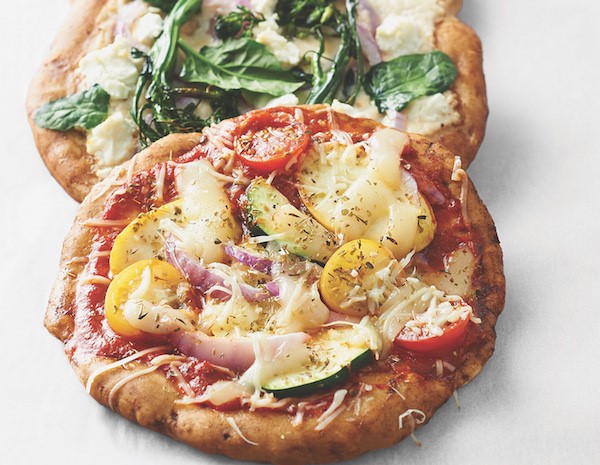 Description
Learn how to make healthy homemade personal pan pizzas with our Whole Wheat Pizza Dough recipe and these simple step-by-step photos.
P.S. Get the whole family involved.
Directions
In a medium bowl, stir together flours, wheat germ, and flaxseed.

In a glass measuring cup, combine warm water and sugar; sprinkle yeast over top. Let stand for 5 minutes or until bubbles begin to appear. Stir oil and salt into mixture.

Pour yeast mixture into flour mixture. Stir to combine ingredients.

Continue stirring until dough begins to pull away from sides of the bowl.

Turn dough out onto a lightly floured surface. Knead until smooth and elastic, about 3 minutes. (When kneading, fold and push dough away with the heel of your hand. Turn dough and repeat until smooth.) Shape dough into a ball.

Place dough ball in a lightly greased bowl, turning once. Cover and let rise until double in size, 45 to 60 minutes. After dough rises, punch it down and divide it into six portions.

Roll each portion into a 7-inch circle and transfer to a baking sheet or pizza stone. Add sauce, cheese, and toppings; then bake at 400F for 10 to 15 minutes.  
Help us make this page better!