How-to Article
How-To
How to Make Red-Nosed Reindeer Bars
Primary Media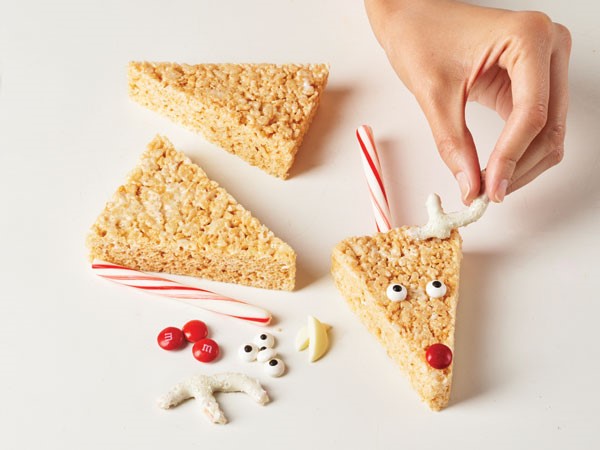 Description
How cute are these Red-Nosed Reindeer?! If you think very, very cute, then we're on the same page! Learn how to make them step-by-by step with the photos or, view our full recipe.
Directions
Melt

Melt butter in a large microwave-safe bowl. Add marshmallows. Cook and stir in 30-second increments until melted.

Mix

Add crispy rice cereal. Combine mixture thoroughly.

Press

Press cereal mixture into a nonstick 9x9-inch pan. When firm, cut into three rows, then cut each row into three triangles for a total of nine treats.

Decorate

Insert peppermint sticks and add white chocolate-covered pretzel antlers, candy eyes, red M&M's noses, and white chocolate wafer ears.
Help us make this page better!