How-to Article
How-To
How to Make Cheesecake Bark
Primary Media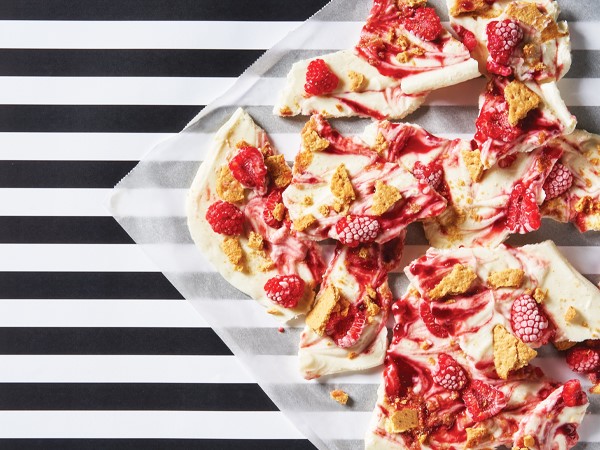 Description
When you're craving cheesecake but trying to maintain a healthy diet, reach for our Cheesecake Bark recipe! It's made with less-fat cream cheese, yogurt, jam, and you can't forget the graham crackers! Plus, it's even easier to make when you follow our step-by-step how-to.
Directions
Line a baking sheet with parchment paper.

Beat cream cheese until smooth. Add Greek yogurt, honey, and vanilla extract. Continue beating until creamy. 

Spread mixture on prepared baking sheet about 1/4-inch-thick. Drop teaspoons of melted seedless raspberry jam on top and swirl with a toothpick. Top with fresh raspberries and graham cracker pieces. Freeze 1 hour or until hard. Break into pieces. Serve immediately or store in freezer. 
Help us make this page better!