How-to Article
How-To
How to Make Honey Whole Wheat Bread
Primary Media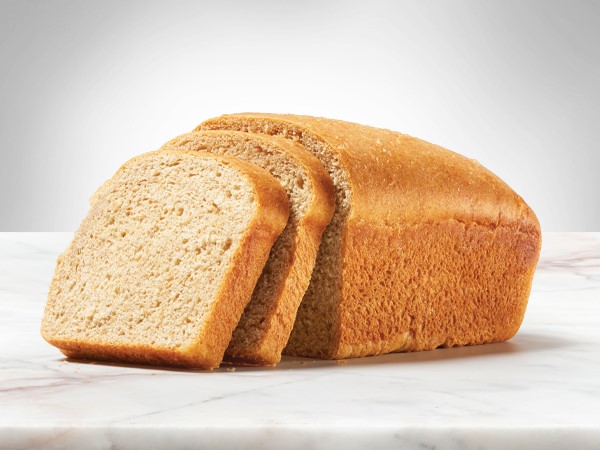 Description
Homemade bread is just a few hours away. You'll love how it makes your home smell and you'll love how delicious this sandwich bread is... You might not even go back to store-bought again! Follow this easy how-to to perfect our Honey Whole Wheat bread recipe.
Directions
Gather the ingredients for our homemade Honey Whole Wheat Bread.

Dissolve Yeast: Dissolve yeast in warm water between 105 to 115 degrees. Warm liquid gets the yeast going so it will do its job and make the bread rise. 

Heat Milk: Bring milk to simmer; combine with butter, whole wheat flour, and honey. Use instant-read thermometer to measure temperature (105 to 115 degrees).

Add Yeast: Stir in the yeast mixture which should now be activated (foamy), along with the egg and salt. 

Stir in Flour: Use a wooden spoon to stir in as much of the all-purpose flour as you can. 

Knead: Fold dough over and push with heel of hands. Turn dough a quarter turn and repeat. Continue kneading until dough is smooth and elastic. 

Shape: Shape the dough into a ball before placing in a lightly greased bowl. Cover; let rise in a warm place until doubled in size about 1-1/4 to 1-1/2 hours. 

Proof and Poke: Dough is ready to shape when it has proofed (risen) sufficiently. It's ready when indentations stay after pressing two fingers into center of dough. 

Punch it Down: Punch the dough in the center with your fist. Pull the edges in and away from the side of the bowl.

Shape Loaf: Pat dough into an 8-inch square. Fold one-third of dough toward the center, then fold remaining third on top of layers. Pinch seams together. 

Place in Pan: Place shaped dough, seam side down, in a greased 8x4-inch loaf pan. Rise 30 to 35 minutes or until double in size. Bake according to recipe instructions. 
Help us make this page better!