How-to Article
How-To
How to Make Cheddar-Thyme Soda Bread
Primary Media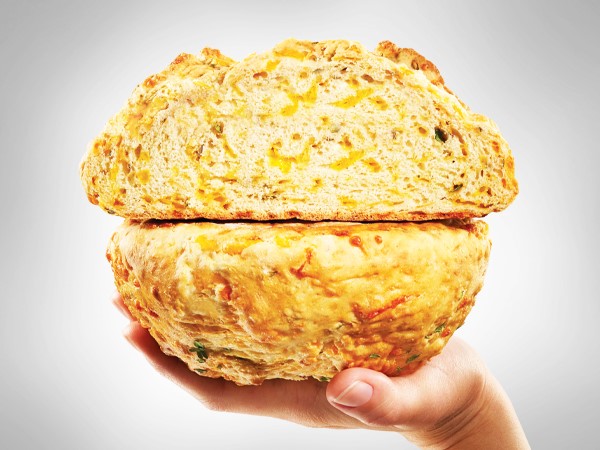 Description
Get to know your breads! Our yeast-less quick bread uses baking soda or baking powder for leavening and do not have to rise or proof before baking. These breads come out light, airy, and are easy to incorporate many flavors. We're making Irish soda bread with flavors of Cheddar cheese and fresh thyme. With this easy step-by-step how-to, this recipe couldn't be easier!
Directions
Whisk together flour, thyme, baking powder, baking soda, and salt in a large bowl. Stir in Cheddar cheese.

Make a well in center of dry ingredients, then add buttermilk mixture and stir just until moistened. 

Turn dough out onto well-floured surface. Gently fold and press dough 8 to 10 strokes or until nearly smooth. 

Shape dough with hands into a 5-to-5-1/2-inch round loaf. Place on parchment-lined baking sheet.

Score a 4-inch cross, 1/4-inch deep, on top of the loaf using a sharp knife.

Brush top of loaf with beaten egg to promote more browning during baking. Bake according to recipe directions. 
Help us make this page better!