How-to Article
How-To
How to Make an Edamame Rice Burger
Primary Media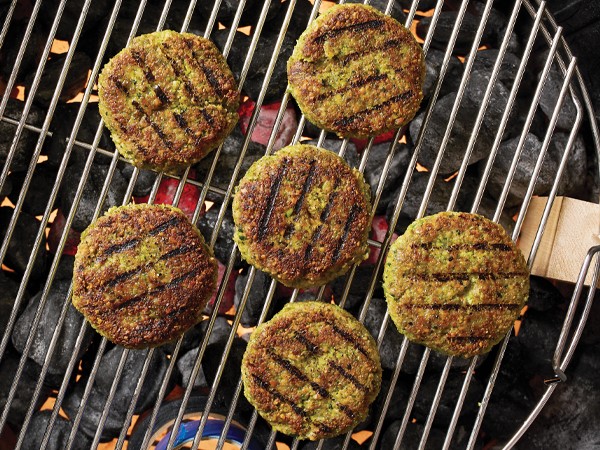 Description
Meet your new favorite meatless burger! Shelled edamame, walnuts, rice, bread crumbs, egg, and spices come together to create a flavorful, filling burger that will be a grill-out favorite. Get the step-by-step instructions below or view the full recipe here.
Directions
Gather Ingredients: Use eggs and bread crumbs to help bind the mixture.

Process: Use a food processor to thoroughly combine all seasonings in the mixture.

Form Patties: Form thick patties so they stay together while cooking. Very thin patties will fall apart.

Grill: Veggie burgers are low in fat, so oil the grill rack before preheating to prevent burgers from sticking.
Help us make this page better!