How-to Article
How-To
How to Make a Citrus Rose
Primary Media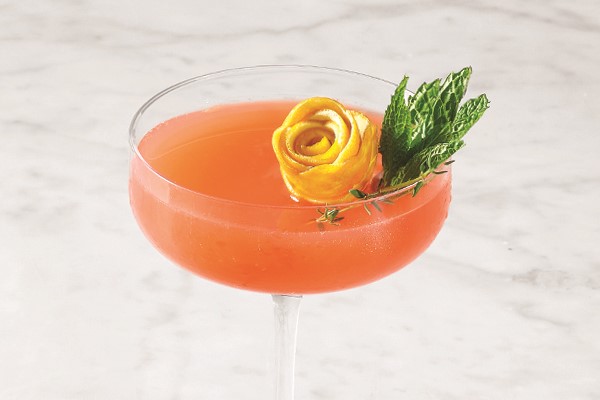 Description
Want to take your next get-together over the top? Create a citrus rose to sit atop your next cocktail or mocktail. All you need is your favorite citrus fruit, vegetable peeler and toothpick and you're on your way!
Browse our collection of cocktail or mocktail recipes for inspiration. Or create the My Sunshine Orange Blossom Cocktail pictured below!
Directions
Cut peel from citrus in one continuous strip, a bout 1-inch wide, using a vegetable peeler.

Beginning at one end of the strip, roll peel into a coil to resemble a flower blossom. Secure at bottom with a toothpick to maintain its shape.

Set atop your favorite cocktail or mocktail creation and garnish with additional fresh herbs, if desired. 
Help us make this page better!