How-to Article
How-To
How to Make the Juiciest-Ever Pork Chops
Primary Media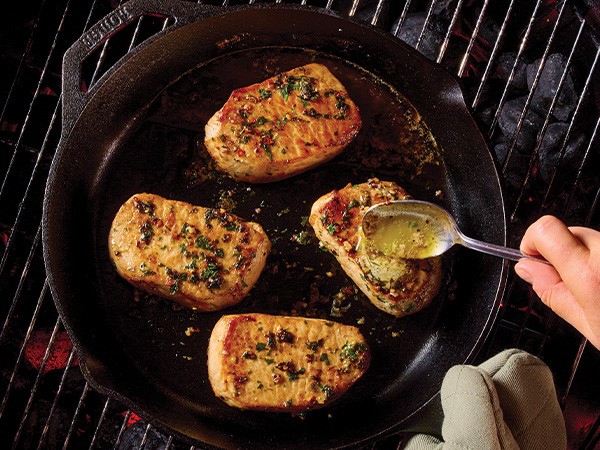 Description
To make the juiciest-ever pork chops, you just need a cast iron, charcoal or gas grill, and our Cast Iron Cilantro-Lime Pork Chop recipe. Not only is this pork chop recipe seared to smoky perfection on your grill, but using thick-cut pork chops, marinating, and basting with butter creates a melt-in-your-mouth chop that you won't be able to get enough of. So, go ahead, follow this easy step-by-step how-to and you'll be on your way to mastering the art of the perfect pork chop.
Directions
Prepare a charcoal or gas grill for direct cooking over high heat (400 degrees). Place cast iron skillet on preheated grill for 10 minutes.

Add pork chops to the preheated cast iron and cook 2 minutes per side.

Add butter and continue cooking, basting with cilantro lime butter, about 6 to 9 minutes, or until the pork chops are cooked through (145 degrees).

Remove the cast iron from grill. Cover pork chops with tented foil and allow to rest 3 minutes before serving.
Help us make this page better!