How-to Article
How-To
How to Stuff Butterfly Pork Chops
Primary Media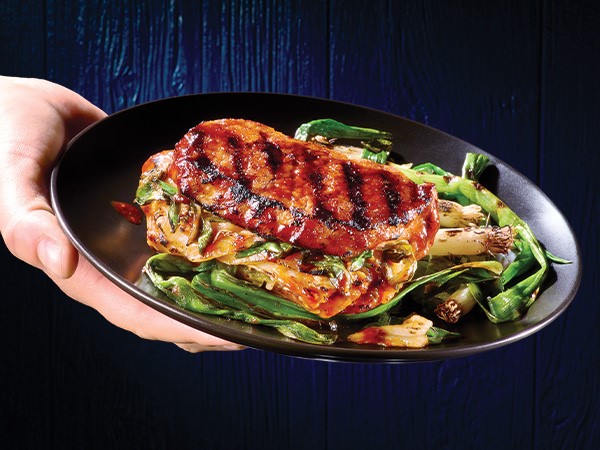 Directions
Use a spoon to coat both sides of each pork chop with sauce, such as gochujang. 

Divide stuffing, such as kimchi, evenly over one half of each chop.

Fold one side of the pork chop over filling so it is completely covered.

To secure, tie chops with kitchen twine or pierce both edges of pork chops with wooden toothpicks.

Grill or bake pork chops according to recipe directions.
Help us make this page better!