Primary Media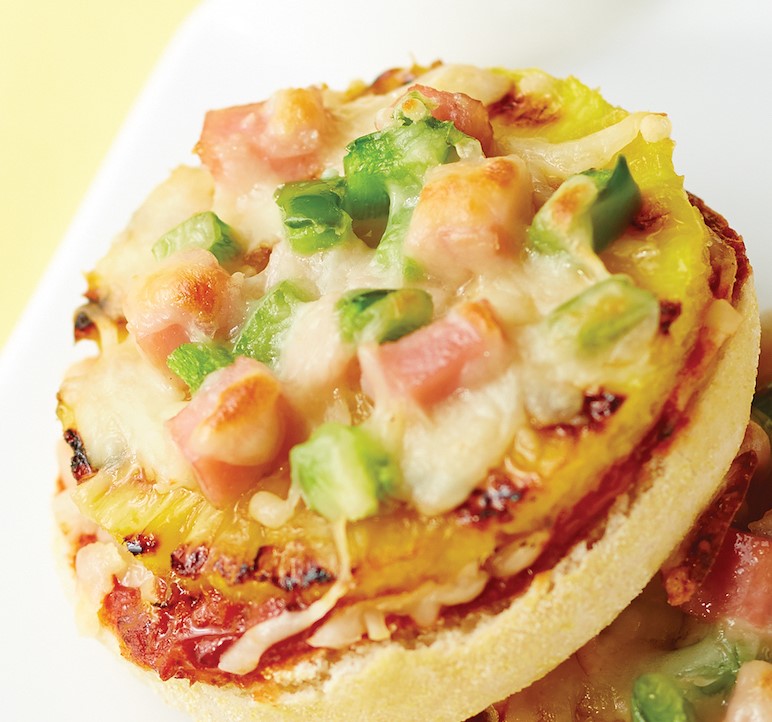 Description
Healthy snacks don't always have to be about a handful of blueberries with 6 almonds. Check out these fun options that beat anything out of a vending machine.
No-Bake Protein Balls

Most protein balls aren't actually that high in protein. That's why we gave these a little boost with protein powder. 

English Muffin Pizzas

Would you believe these little pizzas pack in 11 grams of protein for only 160 calories? 

Mini Peppers

Mini bell peppers make perfect little boats for filling with delicious things. Try stuffing them with mozzarella pearls or crumbled feta.

Prosciutto-Wrapped Fruit

Wrap your favorite seasonal fruit in thinly sliced prosciutto for a sweet and savory, low-calorie snack. 

Apple Chips

Apples are great. We love them. But they don't always have to be served sliced in wedges. 

Topped Cucumber Slices

It might sound like the classic appetizer you remember from the Christmas party, but these little cucumber bites make great—and healthy—snacks.

Ramen Granola

Meet the healthier side of ramen.

Flavored Popcorn

Hold the butter and add a small of cheese and herbs instead. 

Cucumber Roll Ups

There's really so much you can do with cucumbers, including these healthy roll ups.