Primary Media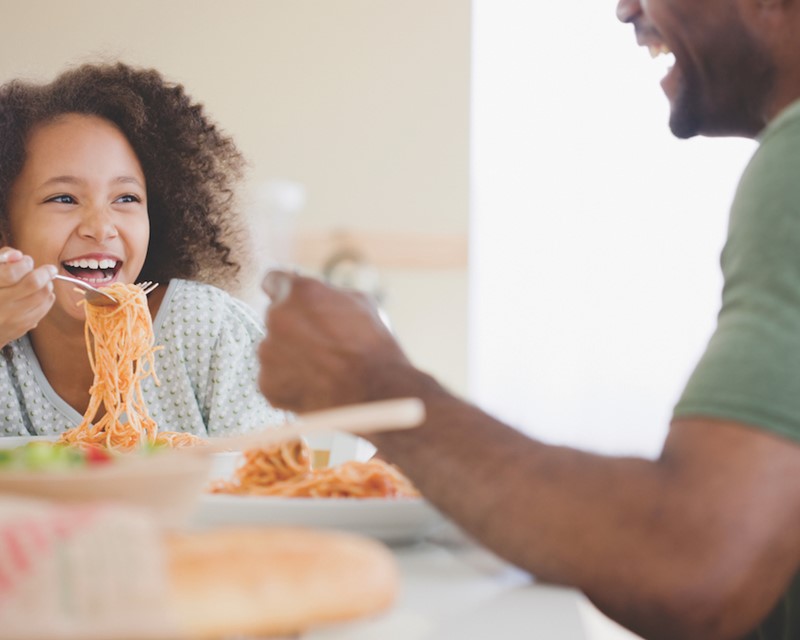 Description
Are you tired of one-word answers at the dinner table? Try these questions to get the conversation started, plus thought starters for discussion.
What Made You Smile Most Today?

If You Could Invite a Celebrity to Dinner, Who Would It Be and Why?

What's Your Favorite Family Memory?

Cooking family meals together is an excellent opportunity to create new memories or share all-time favorites! Check out these easy meals to make with kids, including Spaghetti Tacos and Sundae Salad.

If You Could Invent a Milkshake Flavor, What Would It Be?

What Sport or Activity Would You Like to Try That You've Never Done?

What's Something You've Always Wanted to Cook or Bake But Haven't?

If you can't think of anything, might we recommend this decadent chocolate cake recipe?

What's Something You've Accomplished This Week?

This question should lift everyone's spirits and is an opportunity for everyone to support each other. After you answer this question, we recommend celebrating with a delicious dessert that everyone will love — like a batch of Peanut Butter-Stuffed Brownies.

If You Couldn't Use Technology for a Week, What Would You Do with Your Time?

What's the Best Meal You've Had and Why Do You Think It Was the Best?

Name 5 Foods You Can't Live Without.

One of ours is definitely sweet potato fries.