Primary Media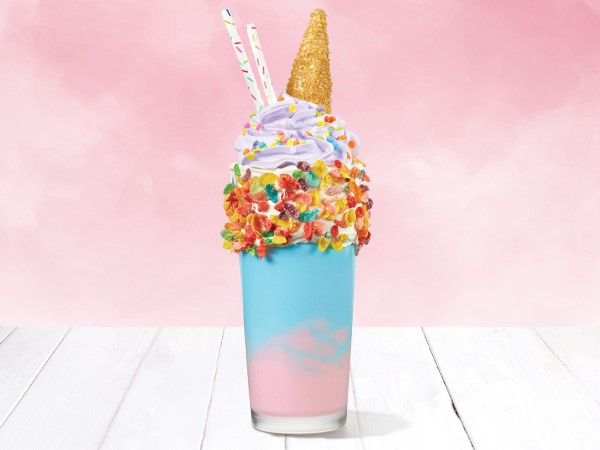 Description
Who doesn't love a delicious milkshake? Try out these decadent milkshake recipes to really shake up your afternoon ice cream routine, or pair with a juicy grilled burger for the perfect summer feast.
Cherry Pie Milkshake

Transform It's Your Churn black jack cherry ice cream and Hy-Vee cherry pie filling into a pretty-in-pink Cherry Pie Milkshake.

Unicorn Milkshake

Your kids will love this technicolor milkshake, which is topped with Hy-Vee fruity crisp rice cereal and a sugar ice cream cone dipped in white chocolate and sprinkles. Talk about a sugar rush!

Chocolate Peanut Butter Milkshake

One of the greatest food combinations ever invented is the star of this milkshake recipe. Garnish with mini peanut butter cup candies and Crav'n Flavor fudge-striped shortbread cookies for an extra wow factor.

Red Velvet Milkshake

Blend It's Your Churn vanilla ice cream, Hy-Vee Bakery mini red velvet cupcakes, and milk to create the base of this masterpiece.

Guinness Milkshake

Guinness beer and ice cream. Yes, you read that right! Enjoy a pint of Guinness blended with your favorite brand of light vanilla ice cream.

Orange Cream Shake

If you like orange cream drinks, you're going to love our orange milkshake. But, you'll have to try it for yourself!