Holidays
10 Gluten-Free Entrees to Celebrate the Holidays
Primary Media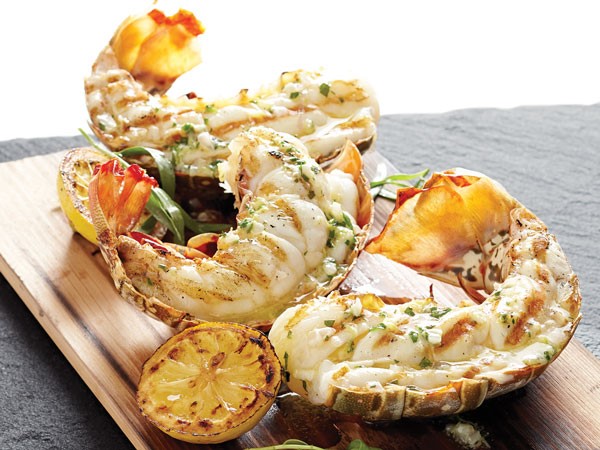 Description
Just because you're gluten-free doesn't mean you can't enjoy a delicious holiday or special occasion entree. We've got recipes for lobster, filet mignon, risotto, and really everything in between. Plus, your guests won't even miss the gluten in these main dishes. We promise!
For more gluten-free recipes, tips, tricks, and ideas, view our Gluten-Free guide.
Tomato-Topped Oven-Baked Risotto

Enjoy tomato-topped cheesy goodness at your holiday meals. 

Planked Lobster Tails Smothered in Tarragon Butter

If you haven't had lobster at a holiday meal, this is your sign! 

Grilled Tuna with Fresh Berry Sauce

Fresh berry sauce on grilled tuna—you'll be getting seconds!

Chicken with Rosemary and Lemon

Enjoy a savory protein that's also gluten-free this holiday. 

Peppercorn-Crusted Beef Tenderloin

You can still have a crispy, crusted entree without the gluten, thanks to this tenderloin recipe. 

Quick-Fix Salmon with Maple-Bourbon Glaze

Change up the holiday meal with this quick and gluten-free salmon! 

Rainbow Lasagna with Spiralized Zucchini

You don't need noodles to make a delicious lasagna—eat a rainbow of veggies this holiday. 

Tenderloin Steaks with Caribbean Crab Salsa

This recipe is a unique take on surf n' turf. 

New York Strip Steaks with Tomato Cream Shrimp

You have to try this tender steak topped with creamy shrimp.

Turkey Tenderloins with Cranberry-Maple Sauce

Turkey and cranberry sauce is a classic and this one's gluten-free. 

Pomegranate-Glazed Duck with Cherry-Pear Chutney

Enjoy earthy meat with a side of cherry-pear Chutney for a succulent meal. 

Apple-Sage Brined Turkey

Looking for a super tender and juicy turkey recipe? You've found it!