Food Love
13 Sweet Recipes Using Your Favorite Cereals
Primary Media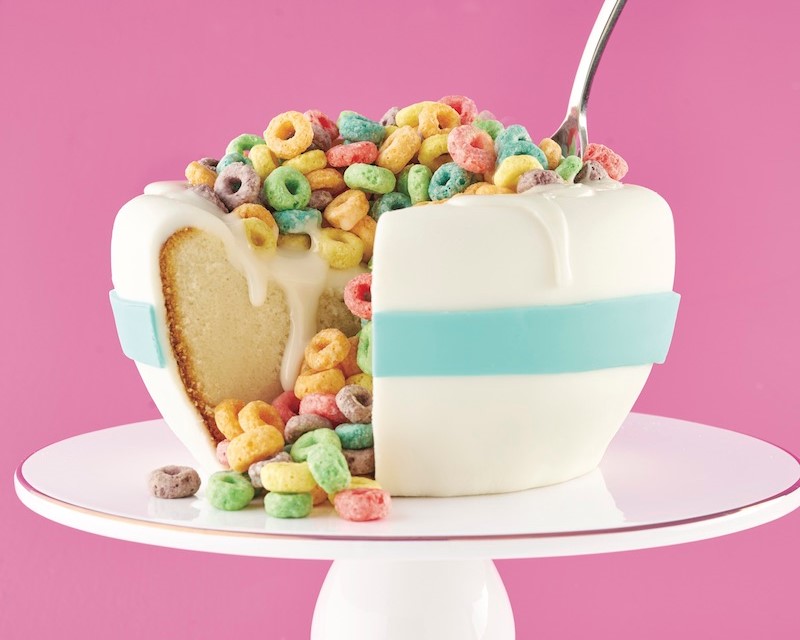 Description
Think outside the (cereal) box with these kid-friendly, adult-friendly, and one-of-a-kind cereal recipes.
Fruity Cannoli

You've got to try these unique cannoli's made out of Hy-Vee Fruity Crisp Rice Cereal and filled with creamy white frosting.

Cereal Yogurt Dip

Give yogurt dip a sweet and crunchy twist.

Fruity Cereal Bowl Cake

Get creative with the kids and make this cake in a 6-1/2-cup oven-safe cereal bowl. Then decorate with icing, fondant, and your favorite cereal.

Blueberry-Cinnamon Yogurt Brittle

Blueberry-Lemon Donuts

While testing this recipe in the Hy-Vee test kitchen, our staff couldn't get enough of these sweet, sweet "donuts."

Apricot-Almond Health Balls

Make your own energy snack by using cereal and dried fruit—perfect for a mid-morning pick-me-up.

Caramel Crispy Chex Mix

Microwave-ready in minutes, this sweet caramel-flavored Chex Mix is a new party staple.

Crunchy Cereal Shakes

Create your own shake flavors by blending cereal right into the ice cream. Then garnish with your favorite cereals.

Chocolate Peanut Butter Smoothie Bowls

This dessert-like smoothie bowl contains blended chocolate cereal, peanut butter, and bananas. Make it your own by customizing the toppings.

Chocolate-Dipped Crispy Rice Pops

Place cereal bars on a wooden craft stick and dip in chocolate and sprinkles for an on-the-go treat.

Power Bites

Make these Power Bites a few days in advance and eat them as an easy on-the-go breakfast.

Granola Berry Pops

This cereal recipe transforms milk and cereal into healthy frozen pops. 

Almost S'Mores Bowl

Dress up your bowl of cereal by adding chocolate chips and marshmallows for a morning s'mores treat.