Primary Media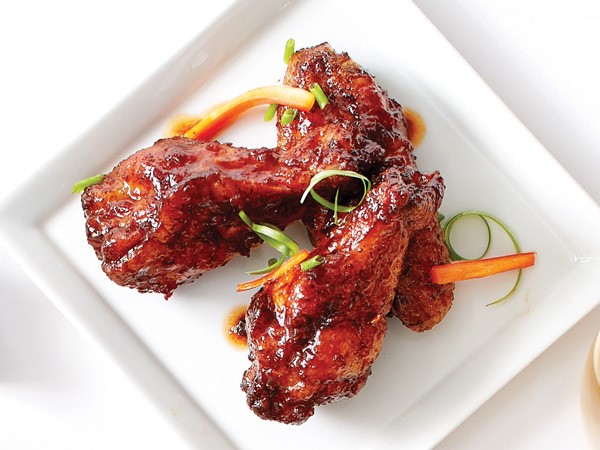 Description
Whether you're a lover of heat or sweet, we've got a wing recipe for you.
Serrano and Jam Wings

These wings get their heat from serrano peppers, which are much hotter than jalapenos. You can adjust your heat level by removing the pith and the seeds from the serrano peppers if you want a slightly less hot version of this recipe.

Orange Jalapeno Wings

Jalapeno peppers meet sweet orange and citrus in this recipe. You can up the spiciness of this recipe by incorporating an additional jalapeno for garnish, but it's pretty hot as is.

Apple-Jalapeno Chicken Drumsticks

These wings get their sweetness from apple juice and apple butter, but it's not quite enough to tame the heat from the jalapenos and sriracha. 

Big Bad Buffalo Wings

They're big, and they're oh-so-good. Combine cayenne pepper and Frank's Red Hot sauce for an unbeatable chicken wing.

Spicy Barbecue Wings

These wings get a double dose of Frank's special sauce. Use Frank's Red Hot Kickin barbecue sauce and hot sauce for a spicy BBQ chicken wing destined for game day.

Sweet and Spicy Sriracha Wings

Sweet, spicy, this wing has it all. Combine honey, sweet chili sauce, and fresh lime juice with sriracha for a sweet and spicy wing.

Smoky Maple-Chipotle Wings

The name says it all. Frank's Red Hot sauce adds heat while chipotle peppers in adobo sauce add smokiness—a winning game day combo. 

Agave-Chipotle-Glazed Wings

Ancho chili powder and chipotle peppers in adobo sauce add a smoky heat to these crunchy agave-marinated wings.

Maple Mustard Wings

Love mustard? We've got the wing recipe for you! Use three different types of Hy-Vee mustard and sweet maple syrup for a wing that's tangy and sweet with just a hint of spice.

Parmesan Garlic Wings

These tangy, savory wings are all flavor, without an over-powering heat.

BBQ Wings

If you're all about classics we recommend our BBQ wings. And if you really can't handle the heat, simply skip the hot sauce.