All Recipes and Ideas
Summertime... and the Recipes Are Easy
Things We're Loving Right Now
Tab Navigation
True to its name...
True to its name...
Hy-Vee True chicken, beef, and pork is produced with no antibiotics, no added hormones, no steroids, no artificial ingredients, and no preservations. No lie. 
Get Cooking with Hy-Vee Mealtime Kits
Ciabatta Steak Sandwiches

Thin strips of steak topped with a spicy horseradish aioli on ciabatta rolls and served with a side of Brussels sprouts.

Boccone Pasta with Chicken

Boccone pasta with chicken in an Alfredo sauce served with a seasoned ciabatta roll.

Chili Garlic Salmon Farro Bowls

Salmon flavored with a chili garlic seasoning, served over broccoli and farro, all topped with a sesame vinaigrette.
Learn about Meal Ideas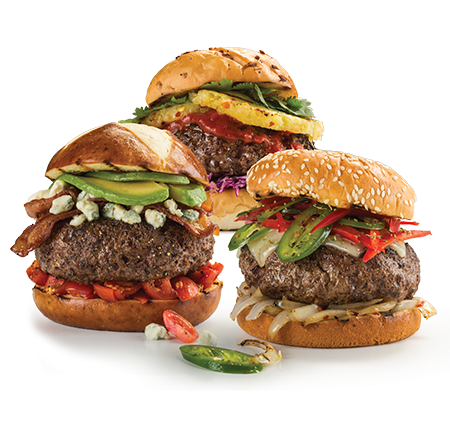 Meal IdeasNew
Not sure what to make this week? Check out our latest meal ideas and start building your ideal menu. 
Meal Ideas