Primary Media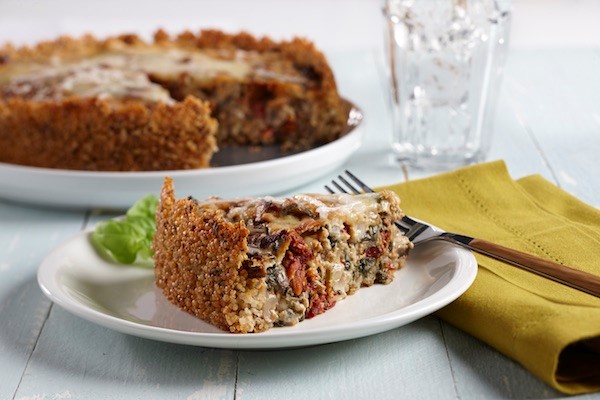 Description
Vegan or not, baked oatmeal pie with a pumpkin latte is a fine way to start the day. Check out all the other tasty vegan breakfast recipes coming out of our test kitchen. 
Vegan Yogurt Parfait

If you haven't checked out the dairy-free yogurts recently, you're in for a big selection.

Pumpkin Pie Baked Oatmeal

When pumpkin pie meets baked oatmeal, a breakfast beauty is born.

Apple Pie Baked Oatmeal

Overnight Coconut-Chai Multi-Grain Cereal

It's kind of like a slow cooked oatmeal but with a variety different grains—all made delicious with coconut and chai flavors.

Chocolate Peanut Butter Cauliflower "Oatmeal"

This chocolaty gluten-free and vegan-friendly breakfast is a sneaky way to get more veggies in your diet. 

Vegan Mediterranean Vegetable Quiche

Loaded with sun-dried tomatoes, basil, and mushrooms, this flavor-packed "quiche" is held together with a crispy, nutty-tasting quinoa crust. 

Lighter Pumpkin Spice Latte

This dairy-free alternative to your favorite seasonal latte is only 110 calories per serving. You'd never know considering how rich and creamy it tastes.

Mint Chip Protein Shake

For breakfast or a post-workout, we're diggin this vegan shake. 

Sweet Potato Breakfast Tacos

Ok, so they're not really breakfast tacos. But they're not NOT breakfast tacos.

Quick Apple Butter

This easy-to-make spread just might replace your avocado toast.

Almond Butter Breakfast Wraps

You can use any fresh fruit and nut butter to create this quick on-the-go breakfast. We just happen to love the combination of fresh peaches and almond butter.