Primary Media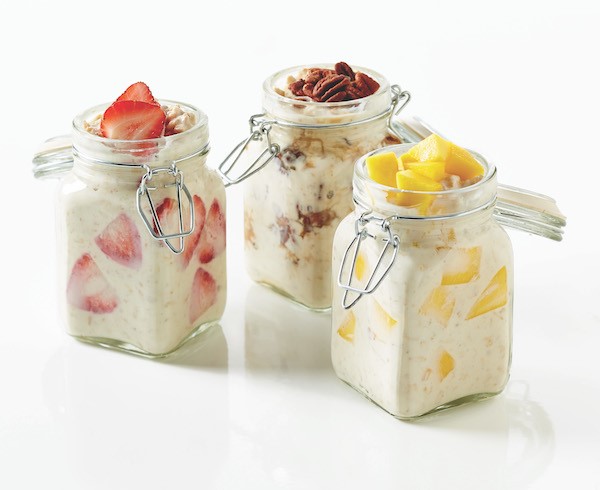 Description
What if you woke up every morning and breakfast was already made? With these simple make-ahead recipes, that could be your new reality. And if you're on a gluten-free diet, you're in luck. 
Gluten-Free Power Bites

Two of these cereal balls with some fruit or yogurt is enough to power you through the morning. Keep enough for the next three days in an airtight container and freeze the rest.

Almond-Orange Waffles

Make a big batch and store individual servings in the freezer. Then you can just reheat them in the toaster and be on your way.

Overnight Oatmeal

Recipes this easy make it hard to skip breakfast. Especially when you can prepare them for the week. 

Instant Pot Homemade Yogurt

If you're lucky enough to have an instant pot, you already know how amazing it is. But did you also know you can make a big batch of yogurt for the week?

Breakfast Egg Cups

Eating eggs for breakfast in the morning is easy when you bake them in big batches. Simply reheat in the microwave. 

Sheet Pan Omelets

Our other favorite way to make a big batch of eggs is on a sheet pan. Simply cut into squares and reheat as needed.

Mixed Fruit Oatmeal Bake

This delicious concoction makes six servings of breakfast. Just portion into containers, store in the fridge, and reheat in the morning.

Roasted Maple-Sweetened Granola

This recipe makes 16 servings of clustered granola to top yogurt in the morning. In an airtight container, it should last about 2 weeks.