Primary Media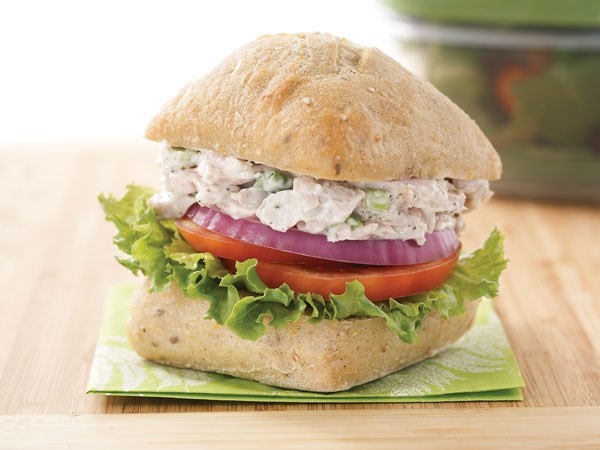 Description
Not only do these kid-friendly school lunches require no heating, they're also easy to make and pack. Triple thumbs up. 
Creamy Pesto Chicken and Bow Ties

It's one of those pastas that's equally delicious whether it's warm or chilled—perfect for lunchboxes.

Panzanella

Panzan-what? Sounds fancy, but it's basically a crouton salad with fresh veggies. Try letting your kids decide which veggies they want...so they don't just eat the croutons. 

Caprese Pasta Salad

We like to toss this simple pasta with chilled shredded rotisserie chicken for a boost of protein. Also try it with whole grain penne, or a mix of whole grain and regular.

Cranberry Turkey Wraps

We discovered how delicious this was post Thanksgiving, but there's no reason not to eat it year-round. 

Crispy Quinoa-Coated Chicken Bites

Surprisingly, these are just as tasty chilled as they are hot. It's nice to have options. 

Tuna Salad with Lemon-Garlic Mayonnaise

It's the tuna salad sandwich kids—and everyone else—will actually like. 

Chicken Salad Wraps

A keeper for when you have to pack more than one lunch, one Chicken Salad Wrap is enough for two. 

Apple Snackwich

When the old peanut butter sandwich and apple lunch needs a twist... 

Apple Chicken Quesadilla

Definitely a kid favorite, this quick-fix quesadilla makes a great hot or cold lunch or dinner. 

Red Pepper Pizza

Let's not forget how much we all like cold pizza. But we especially like this one because it's high in fiber, which will help kids stay full.