Primary Media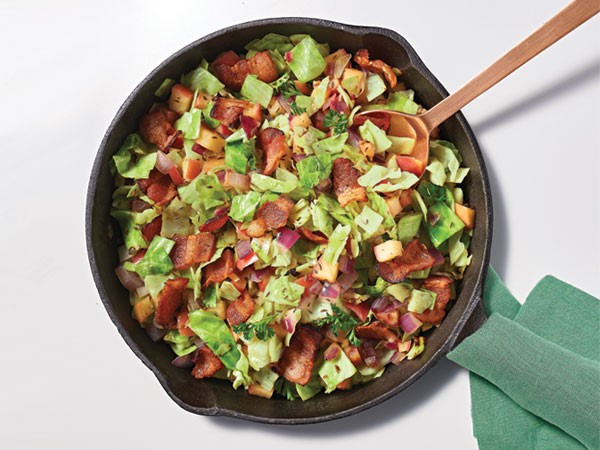 Description
We maybe had a little too much fun in the test kitchen with takes on corned beef, cabbage, and other St. Patrick's Day eats ... but no regrets. So even though these may not be the most authentic Irish recipes, they're still delicious—luckily.
Corned Beef and Sauerkraut-Fritter Reuben Sandwiches

We may have just invented the best new sandwich layer—a fritter patty made with sauerkraut and hash browns. Try it on this diner-style reuben.

Nutty Leprechauns

These nutty little characters are always the life of the party.

Braised Cabbage with Bacon and Apple

This cruciferous veggie is a common ingredient in Irish homes, and it just so happens to go great with bacon. Even better, it's a quick 30-minute recipe.

Bacon-Wrapped Taters and Sprouts

We promise not all of these recipes have bacon (disappointing, we know), but it's a must in these sweet and savory sprouts.

Pretzel Shamrocks

Cute, right? Who doesn't love an easy salty-sweet shamrock-shaped treat?

Reuben Pinwheels

If there's gonna be green beer at the party, there should also be lots of tasty snacks.

Lucky Popcorn

The secret to making an amazing snack mix is to mix in a cereal that packs in your favorite flavors. We used mint-chocolate Drumstick cereal, but any cereal should do the trick.