Primary Media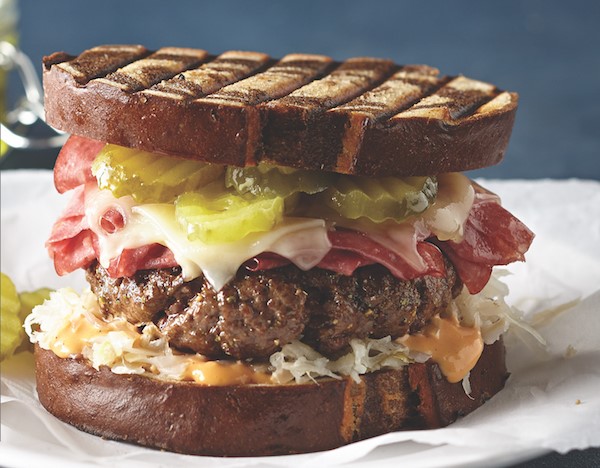 Description
Feeling Irish? Find traditional recipes for corned beef and cabbage ... OR ... our personal favorite, the ultimate Reuben burger. 
Reuben Pinwheels

St. Patrick's Day appetizers are served! Try these Reuben Pinwheels to get the party started.

Corned Beef and Cabbage

This traditional corned beef and cabbage recipe is paired with potatoes and carrots. It doesn't get more Irish than this.

Reuben Burgers

Leave it to our Chefs to create a new and creative take on corned beef. Make these burgers with ground beef, pickling spice, and ground fennel. Then, top it with rye bread, corned beef, and a homemade Thousand Island Dressing.

Hot Reuben Dip

This shareable Reuben dip might be better than the original sandwich. But, we'll leave that decision up to you. 

Corned Beef with Dijon Garlic Cabbage Steaks

Classic corned beef is simmered to tender goodness and cabbage gets a flavor makeover with garlic, Dijon mustard, and butter.

Reuben Sandwiches

Looking for the easiest way to celebrate St. Patrick's Day and enjoy your corned beef? Make these easy Reuben sandwiches topped with corned beef, Havarti cheese, and a garlic and dill aioli.